10 Greentech startups transforming sustainability in Africa
From Kenya to Ghana, Africa has witnessed a surge in greentech startups addressing pressing sustainability challenges across the continent while catalysing economic growth and job creation. 
According to the Africa GreenTech Startup Report 2022, there are over 1,000 greentech startups in Africa, collectively raising more than $100 million in funding in 2021 alone. These startups focus on sectors such as clean energy, waste management, and agriculture, clearing the path for a more sustainable future.
One of the standout findings from the report is the significant contribution of greentech startups to job creation. In 2021, greentech startups in Kenya alone generated over 30,000 jobs, solidifying their role as engines of economic growth. 
Greentech startups are at the forefront of addressing Africa's sustainability challenges. Through solid solutions, they are reducing greenhouse gas emissions and improving access to clean energy. 
Not limited to these, we've carefully put together 10 standout greentech startups across the continent that are making a tangible difference in their respective fields:
Daystar Power (Nigeria)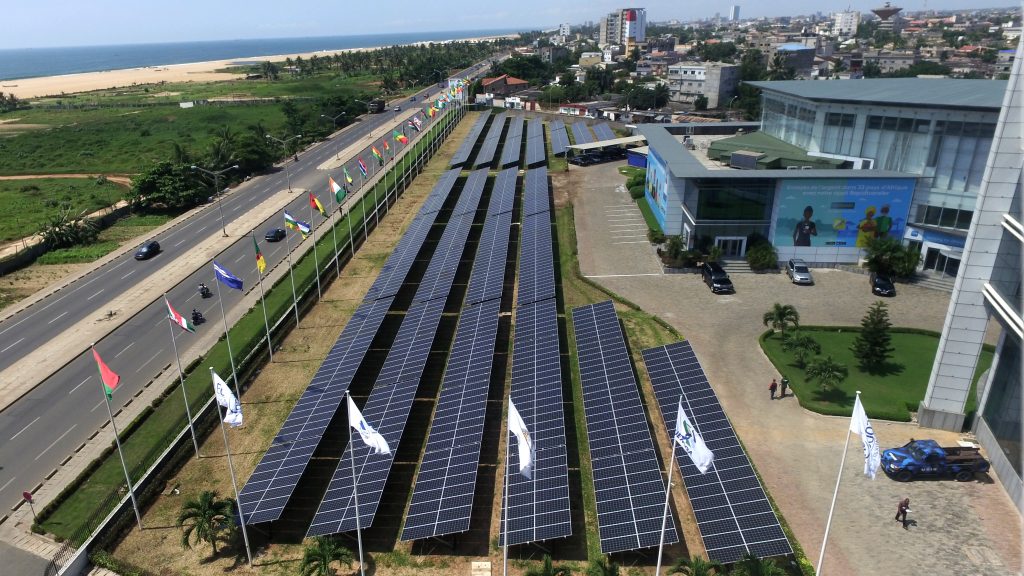 Founded by Christian Wessels and Jasper Graf von Hardenberg in 2017, Daystar Power has installed over 100MW of solar energy capacity, benefiting more than 250,000 people with clean and affordable electricity. The company is focused on reducing carbon emissions by over 50,000 tonnes annually and since inception, it has raised over $60 million from investors including IFC (International Finance Corporation), SunFunder, Persistent Energy Capital, and Shell Ventures, among others.
Daystar Power utilizes a unique service model that takes the hassle of power management off the hands of its clients. The company designs, installs, operates, and maintains solar hybrid power systems, allowing businesses to focus on their core operations while enjoying the benefits of clean, reliable, and affordable electricity.
M-KOPA Solar (Kenya)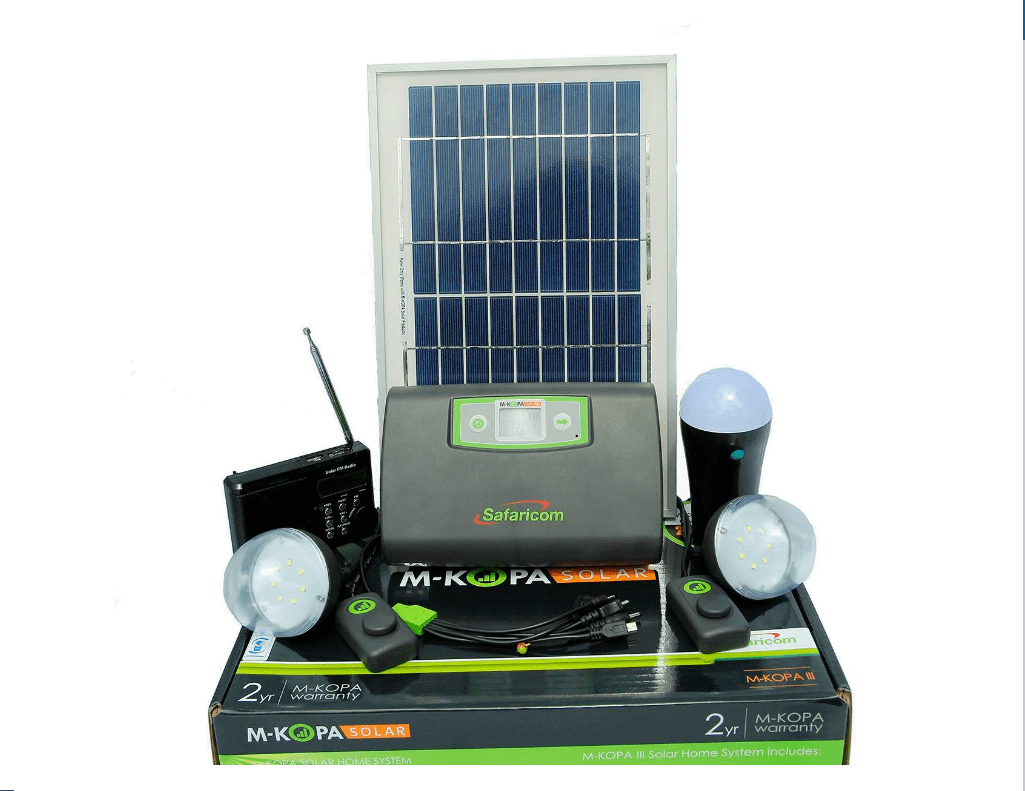 M-KOPA Solar pioneered the pay-as-you-go model for solar energy, making it accessible to even the most underserved communities. Customers can purchase solar home systems using mobile money, paying small instalments over time. This innovative approach has enhanced access to clean energy in Africa.
Since its founding date in 2012, Jesse Moore, Chad Larson, and Nick Hughes, the company's founders, have continuously worked towards providing solar home systems to over 2 million people, connecting over 10 million people to electricity and reducing CO2 emissions by over 100,000 tonnes annually.
Over $300 million in funding has been raised by M-KOPA Solar from investors such as Generation Investment Management, LGT Lightstone, CDC Group, and TLcom Capital
SunCulture (Kenya)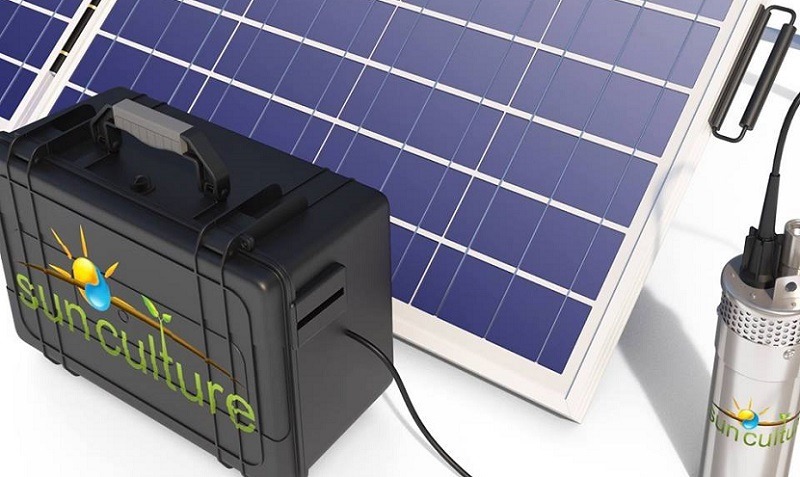 Founded by Samir Ibrahim and Gregory Rockhold in 2012, SunCulture has achieved commendable fits since inception including powering over 20,000 farms with solar-powered irrigation systems, supporting over 100,000 farmers in Kenya and Tanzania and increasing crop yields by up to 300% for some farmers.
Having raised more than $11 million in funding from TLcom Capital, Rabobank, Social Capital and DOB Equity, SunCulture focuses on empowering smallholder farmers, who often lack access to reliable and affordable irrigation solutions. Their solar-powered systems enable farmers to irrigate their crops more efficiently, leading to increased yields and improved livelihoods.
Kofa (Ghana)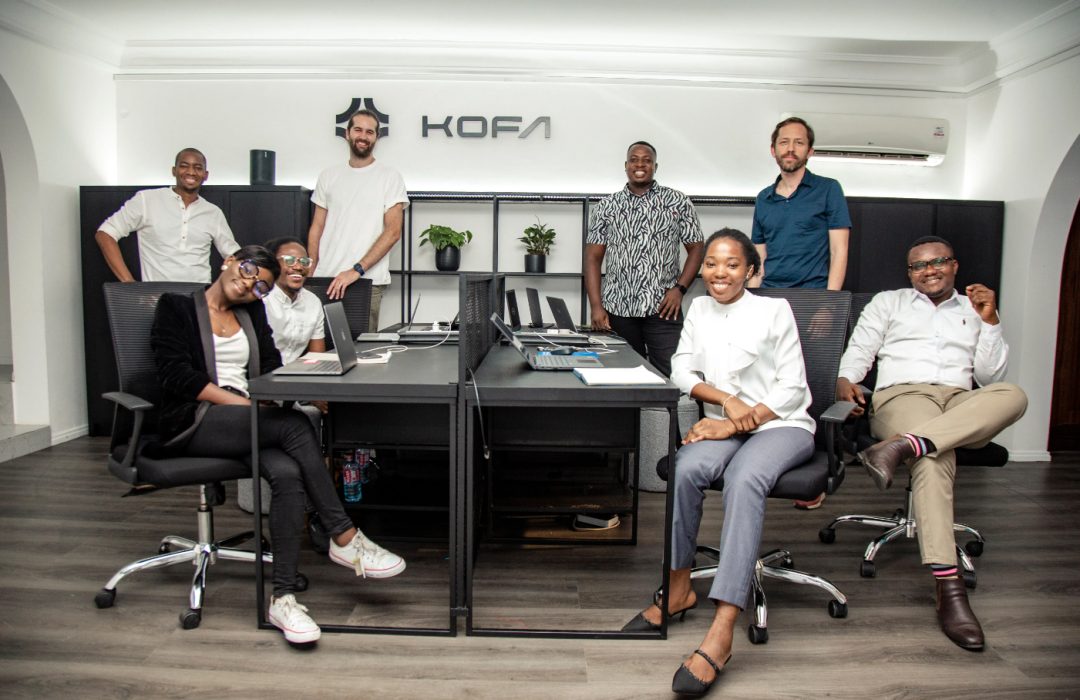 Kofa is focused on sustainability and aims to make a positive impact on the environment. The company's electric motorcycles are a zero-emission alternative to gasoline-powered motorcycles, which helps to reduce air pollution and greenhouse gas emissions. Kofa also plans to use its battery network to support more of its customers' energy needs, such as powering homes and businesses.
Still in its early stages of development, Kofa has not yet disclosed the total amount of funding it has raised, but has attracted the attention of several investors who are interested in its vision for sustainable mobility in Africa. Its recent funding round was in May this year, with investors including Mercy Corps Ventures, Shell Foundation, UK's FCDO (Foreign, Commonwealth & Development Office), and Wangara Green Ventures.
Founded in Accra, Ghana in 2021 by three entrepreneurs: Andrew Honan, Erik Nygard, and Toby Mellor. The company is headquartered in Accra and has a team of over 50 employees.
Kofa is a promising startup that is making a real difference in the fight against climate change. The company is well-positioned to capitalize on the growing demand for sustainable transportation in Africa.
Sanergy (Kenya)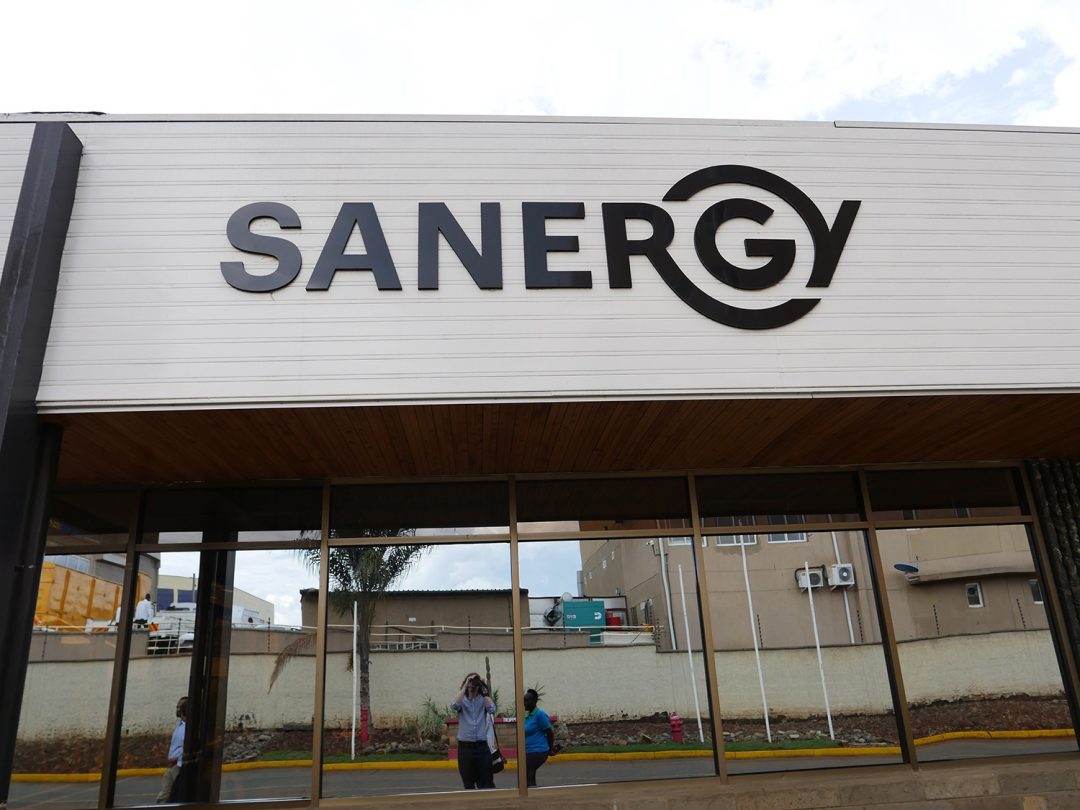 Sanergy addresses the issue of sanitation in urban slums, where access to clean and safe toilets is often limited. The company provides hygienic toilets to these locations, and transforms waste into fertilizer and insect larvae for animal feed production, promoting sanitation and sustainable agriculture.
Sanergy was founded by David Auerbach and Ani Vallabhaneni in 2010 and has Installed 2,000+ Fresh Life Toilets in urban slums, provided sanitation services to over 100,000 people, transformed waste into over 10,000 tonnes of fertiliser and insect larvae, with funding of over $20 million raised from investors such as Acumen Fund, Gray Ghost Ventures, Shell Foundation and others.
GreenChar (Kenya)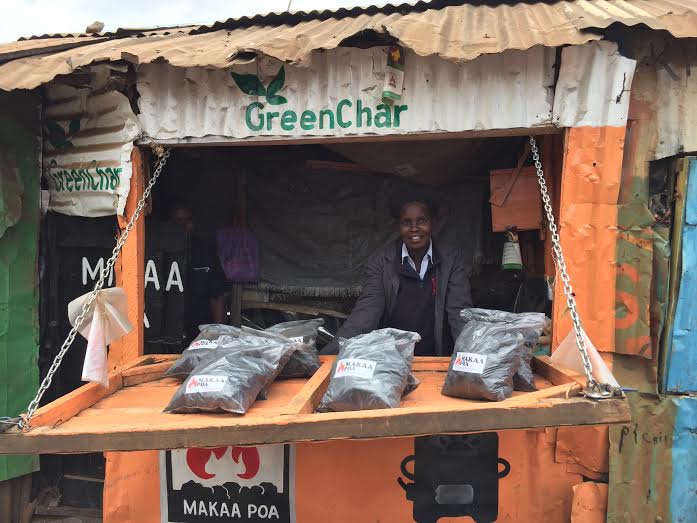 Founded by Ian Oluoch, Tom Osborn, and Yina Sun, GreenChar produces a low-cost, long-lasting, clean biomass energy product made from discarded sugarcane husks. The company provides manufacturing companies in Kenya with a firewood-alternative energy source. With a focus on improving soil fertility and reducing greenhouse gas emissions, GreenChar's innovative approach supports farmers in Kenya and other West African countries.
Since 2013, the company has produced over 1,000 tonnes of biochar from agricultural waste, improved soil fertility for over 1,000 farmers, reduced greenhouse gas emissions by over 5,000 tonnes and raised $140,000+ from  Echoing Green and Fledge.
Solar Freeze (Kenya)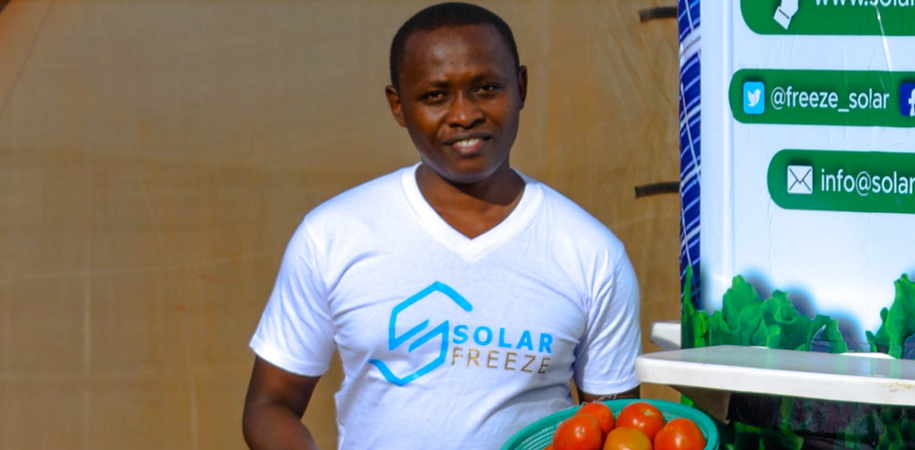 Solar Freeze manufactures solar-powered refrigerators to tackle the issue of food spoilage in off-grid communities, where access to reliable electricity is often limited. Its solar-powered refrigerators allow farmers and businesses to store their produce safely, reducing waste and increasing food security.
From investors such as Fast Forward, Pangea, @iBizAfrica, GoGettaz Agripreneur, and Google for Startups Accelerator, Easy Solar has raised more than $130,000. Its achievements include the installation of over 1,000 solar-powered refrigerators in off-grid communities, reduced food spoilage by over 10,000 tonnes and improved food security for over 5,000 people. The company was founded by Dysmus Kisilu in 2016.
Easy Solar (Kenya)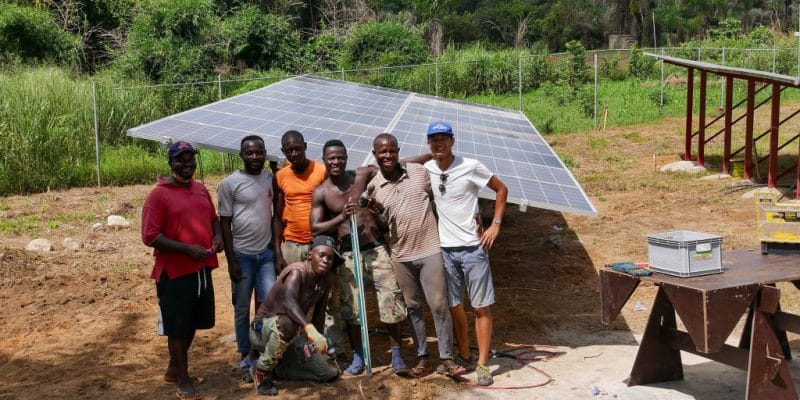 Since 2016 when Alexandre Tourre, Eric Silverman and Nthabiseng Mosia founded the company, Easy Solar has installed over 10,000 solar energy systems in businesses and households, reduced carbon emissions by over 10,000 tonnes and created jobs for over 200 people.
Easy Solar provides a one-stop shop for solar energy solutions, offering a wide range of products, including solar panels, inverters, and batteries. They also provide installation, maintenance, and financing services, making it easy for businesses and households to adopt clean energy.
Investors such as IFC (International Finance Corporation), SunFunder and Persistent Energy Capital have supported Easy Solar in raising $12 million+ in funding.
Yellow (Malawi)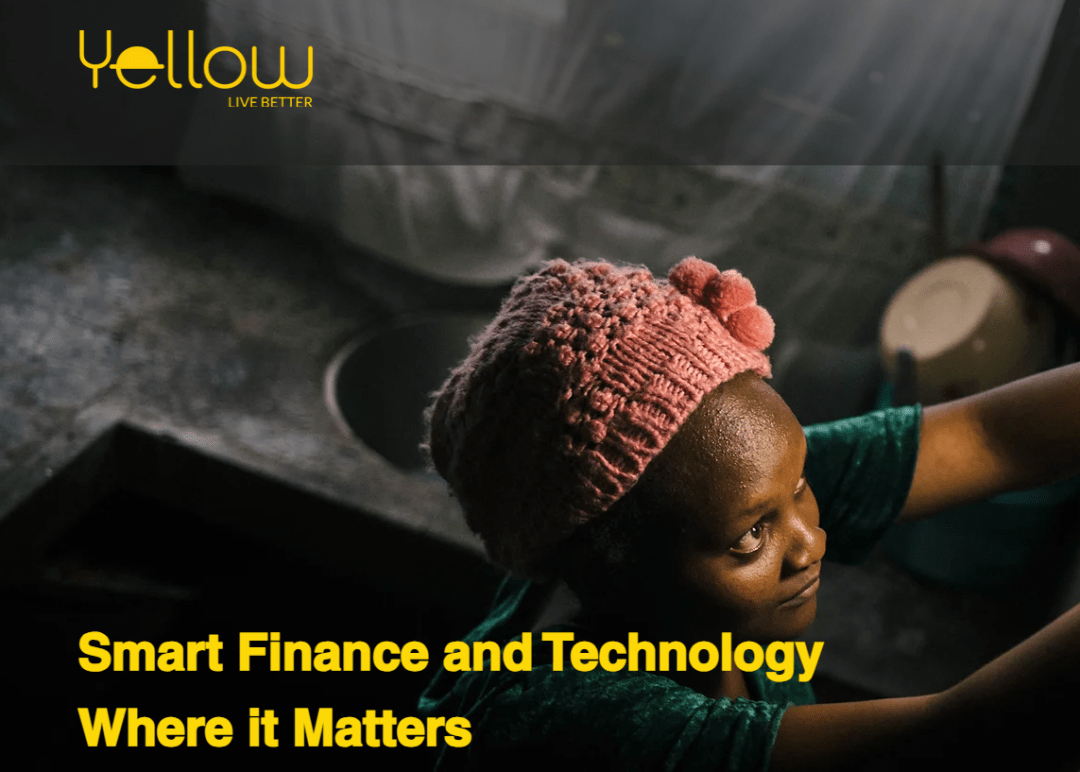 In 2018, Mike Heyink and Maya Stewart established Yellow in Malawi, one of the countries with the lowest electricity availability globally, with the primary goal of introducing solar energy to a nation severely lacking in electricity access. Since its inception, Yellow has expanded its presence throughout Africa and broadened its product range to include electronic devices such as smartphones. 
Functioning as a financial provider for solar energy systems and digital gadgets in Africa, Yellow recently secured new funding which the company leveraged for expansion of operations in its existing markets, such as Malawi, Rwanda, Uganda, Zambia, and Madagascar. 
Additionally, Yellow will introduce digital and financial products soon after and prepare for upcoming debt funding rounds to fuel its growth. With this latest funding round, Yellow's total debt and equity funding now amount to $45 million.
Green Village Electricity (Nigeria)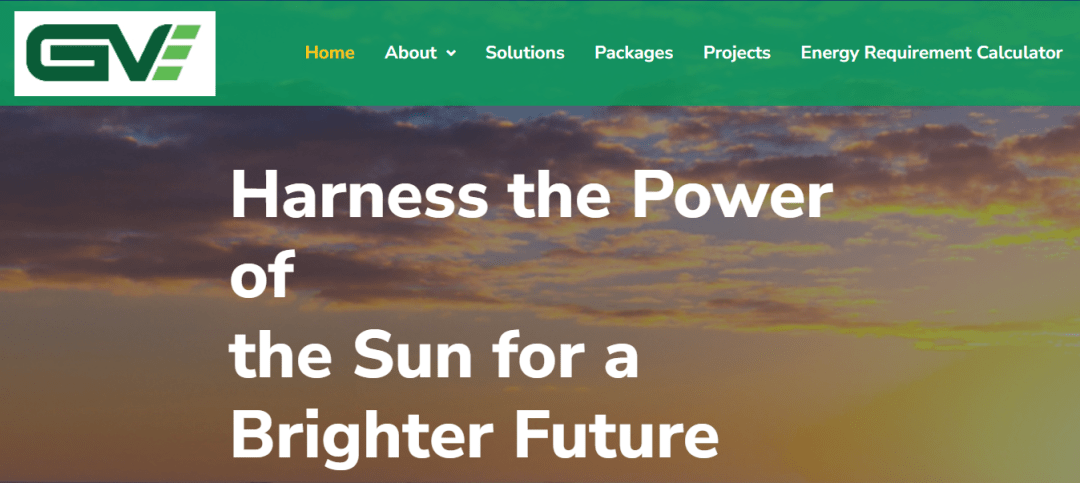 Ifeanyi Orajaka founded Green Village Electricity in 2009. Since inception, Green Village Electricity has provided electricity to over 10,000 households in Rwanda, with carbon emissions reduced by over 5,000 tonnes, improving the quality of life for over 50,000 people.
Green Village Electricity has not raised any funding rounds yet. The company focuses on providing affordable and sustainable electricity to rural communities in Rwanda. It uses a microgrid model, a small-scale power grid that can be operated independently of the national grid. This allows the company to provide electricity to communities that are not connected to the national grid.
These startups are just a snapshot of the zealous ecosystem of greentech innovation in Africa. Through their resilient efforts, they are helping communities and stimulating sustainable development. With continuous innovation and expansion, the future of sustainability in Africa looks promising, driven by the creativity and determination of entrepreneurs such as these.
---
Got other remarkable and insightful events you believe should be on this list? Send it to us via [email protected]