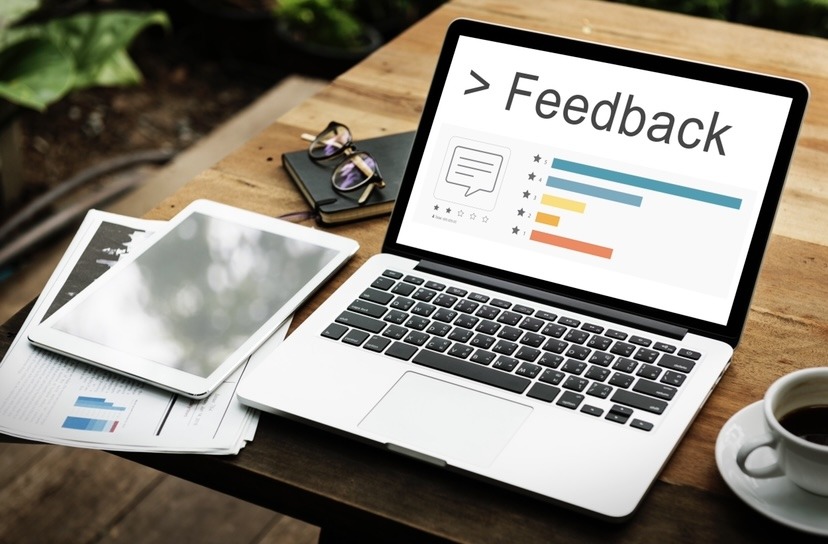 Business Online Reputation; Source: Freepik
Five Ways to Boost Your Business's Online Reputation
These days, online reputation is of utmost importance for any business. Consumers heavily rely on online reviews and feedback to make purchasing decisions. 
A positive online reputation can significantly impact your business's success and growth. It is therefore important to understand effective strategies that would help boost your business's online reputation and enhance customer perception.
1. Provide Outstanding Customer Service
Exceptional customer service is the foundation of a strong online reputation. Aim to exceed customer expectations at every touchpoint. Respond promptly to inquiries, address concerns with empathy, and resolve issues swiftly and satisfactorily. By providing a positive customer experience, you not only foster loyalty but also encourage customers to leave positive reviews and recommendations.
2. Encourage and Monitor Online Reviews
Online reviews are a powerful tool for shaping your business's reputation. Encourage satisfied customers to leave reviews on popular review platforms, such as Google My Business, Yelp, or industry-specific review sites. Make it easy for customers to share their feedback by including review links on your website, social media profiles, and email communications.

Regularly monitor and respond to reviews, both positive and negative, demonstrating your attentiveness and willingness to address concerns.
3. Cultivate a Strong Online Presence
Maintaining an active and engaging online presence is crucial for managing your business's reputation. Establish profiles on relevant social media platforms and regularly post informative and engaging content. Actively participate in industry-related discussions and provide valuable insights. Engage with your audience by responding to comments, messages, and inquiries promptly. A robust online presence demonstrates your expertise, credibility, and commitment to customer engagement.
4. Showcase Testimonials and Case Studies
Testimonials and case studies serve as social proof, reinforcing the credibility and quality of your products or services. Request feedback from satisfied customers and showcase their testimonials on your website, social media platforms, and marketing materials. In addition, collaborate with satisfied clients to create compelling case studies that highlight their success stories. These testimonials and case studies help build trust and confidence in your brand, enhancing your online reputation.
5. Monitor Online Mentions and Respond Appropriately
Monitor your business's online mentions and conversations across various channels, including social media, review sites, and forums. Use tools like Google Alerts or social media monitoring platforms to track brand mentions in real-time. When you come across positive mentions, express gratitude and appreciation. For negative mentions or customer complaints, respond promptly and professionally, offering resolutions and seeking to address concerns privately. Taking a proactive approach to online conversations demonstrates your commitment to customer satisfaction and helps mitigate potential reputational damage.
Conclusion
Building and maintaining a positive online reputation is a continuous effort that requires attention, engagement, and proactive management. By providing outstanding customer service, encouraging and monitoring online reviews, cultivating a strong online presence, showcasing testimonials and case studies, and monitoring online mentions, you can significantly enhance your business's online reputation. 
A solid online reputation not only attracts new customers but also fosters loyalty and trust among your existing customer base. Embrace these strategies and watch your business thrive in the digital landscape.