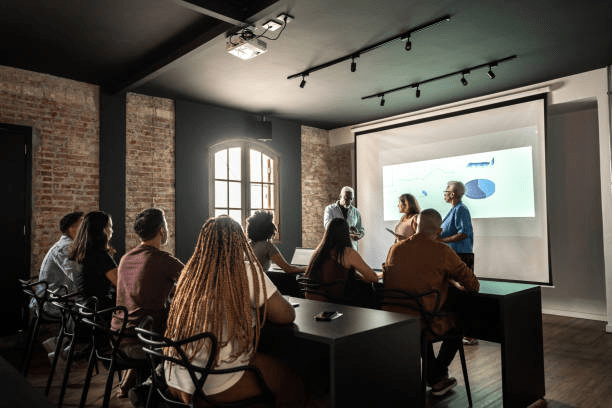 Pitching to Investors
How to Create a Winning Pitch Deck for Investors
A well-crafted pitch deck is a vital tool for startup founders seeking investment. It serves as a concise and compelling presentation that outlines the key aspects of your business to capture the attention and interest of potential investors. 
Our goal here is to walk you through the process of creating a winning pitch deck that effectively communicates your startup's vision, value proposition, and growth potential. 
1. Start with a Compelling Executive Summary
Begin your pitch deck with a captivating executive summary that clearly articulates your startup's value proposition, target market, and unique selling points. It should provide a high-level overview of your business and pique the interest of investors from the very beginning.
2. Clearly Define the Problem
Identify the problem or pain point that your product or service addresses. Explain the significance and scale of the problem, emphasizing the market opportunity it presents. Use data, statistics, or real-world examples to support your claims and demonstrate the market demand.
3. Present Your Solution
Outline your solution and how it effectively addresses the identified problem. Explain the key features and benefits of your product or service, highlighting what sets it apart from competitors. Use visuals, demonstrations, or prototypes to make your solution tangible and easier to understand.
4. Showcase the Market Opportunity
Provide an in-depth analysis of the target market, including its size, growth rate, and potential. Demonstrate your understanding of the market dynamics, customer segments, and competitive landscape. Highlight any unique insights or advantages you have in capturing a significant market share.
5. Showcase Your Business Model
Clearly explain how your startup generates revenue and sustains its operations. Describe your business model, pricing strategy, and monetization plans. Include financial projections and key metrics that showcase the scalability and profitability of your business.
6. Demonstrate Traction and Milestones
Highlight any significant milestones, achievements, or traction your startup has achieved to date. This could include customer acquisition, partnerships, revenue growth, or product development milestones. Provide evidence of market validation, such as testimonials, case studies, or pilot programs.
7. Present Your Team
Introduce your core team members, highlighting their expertise, relevant experience, and their roles within the company. Investors invest not only in the idea but also in the team behind it. Showcase your team's capability to execute the business plan and drive success.
8. Showcase Your Competitive Advantage
Clearly articulate your startup's unique competitive advantage and barriers to entry. Highlight any intellectual property, technological advancements, strategic partnerships, or exclusive market access that differentiate your business and provide a sustainable competitive edge.
9. Provide a Clear Funding Ask
Specify the amount of funding you are seeking and how the investment will be utilized to drive growth and achieve key milestones. Break down the allocation of funds and explain how it will contribute to revenue generation, market expansion, product development, or team scaling.
10. Engage with Visuals and Design
Design a visually appealing and professional pitch deck. Use clear and concise language, compelling visuals, and consistent branding to enhance the readability and impact of your presentation. Avoid clutter and excessive text, allowing the visuals to support and reinforce your key messages.
11. Practice and Refine Your Delivery
Once your pitch deck is complete, practice delivering your pitch to ensure a confident and engaging presentation. Seek feedback from trusted advisors or mentors and refine your pitch based on their suggestions. Pay attention to your tone, body language, and the flow of your presentation.
In conclusion, creating a winning pitch deck requires careful planning, effective storytelling, and a deep understanding of your business and target audience. By following these steps and focusing on clarity, compelling content, and engaging visuals, you can craft a persuasive pitch deck that captures the attention of investors and increases your chances of securing investment. 
Remember, your pitch deck is a powerful tool to showcase your startup's potential, so invest time and effort into creating a compelling and well-crafted presentation. Continuously iterate and refine your pitch deck based on feedback and the evolving needs of your business. 
With a winning pitch deck in hand, you'll be ready to confidently present your startup to investors and take a significant step towards securing the funding you need to fuel your growth and success.