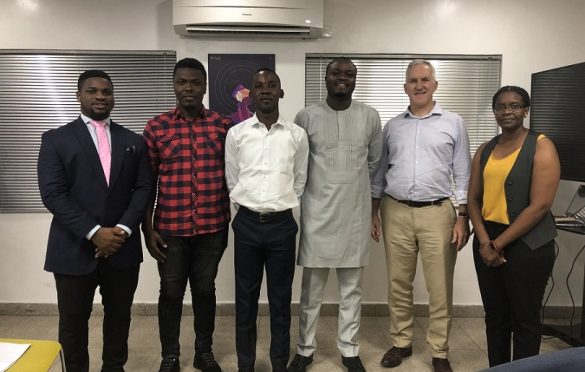 Leftmost male: Seun Dosunmu (Founder, Across All Initiative), Henry Awaka (GMT, AB InBev), Tochukwu Egesi (CEO, Innovation Corner), Emmanuel Okeleji (CEO, Seamless HR), Guy Harrison (Head of prosperity, UK High Commission), Boma Beddie-Memberr (ICT Lead, Department of International Trade, UK High Commission)
Innovation Corner hosts 'Beyond Nigeria' 2.0 with UK Government, Seamless HR
Innovation Corner, a Pan-African social innovation centre in Nigeria, in collaboration with the UK Government and Seamless HR hosted the second edition of 'Beyond Nigeria' on Friday, 7 June 2019, at the Facebook's NgHub, Lagos. This is coming after the successful launch of the debut edition which held in May, 2019.
---
Read Also: Innovation Corner partners UK govt, Aluko & Oyebode to launch Beyond Nigeria, a 6 session summit 
---
'Beyond Nigeria' is an event designed to reflect upon and share the immersive learning from the Go Global Africa program London (which Innovation Corner participated in) to the tech ecosystem in Nigeria, brings together leading young entrepreneurs, investors, ecosystem players and executives from across Nigeria to drive conversations around growth and acceleration beyond Nigeria.
---
Read Also: InnovationCorner, HelpMum, PiggyBank, more African ventures, in London for Go Global Africa Programme
---
In addition to keynote speeches and panel discussions driven by Nigeria's young entrepreneurs and thought leaders, Beyond Nigeria will in August 2019, host a networking session for the tech ecosystem with the UK Government to deepen the ongoing relationship between the Nigerian tech ecosystem, the UK government and Innovation Corner.
Executives from Seamless HR, AB InBev and the UK government were present to discuss topics and strategies revolving around Sales & Negotiation at the keynote and panel session.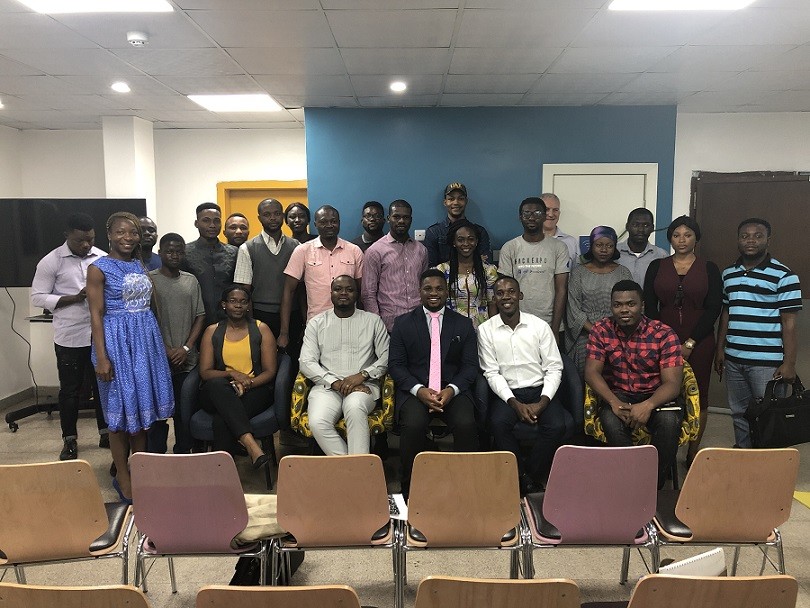 Innovation Corner's CEO, Tochukwu Egesi, said: "Our goal is to use technology to solve the most challenging problems in Africa and extend the relationships, learnings and network we create while doing so to other startups in our community in Nigeria and beyond. On sales and Negotiation, Tochukwu highlighted Linkedin as a useful tool for B2B sales.  
UK High Commission ICT Lead, Boma Beddie-Memberr said: "The UK Government is open to welcome companies in Nigeria to do business in the UK as well as partner with UK businesses to achieve their business goals. Boma stressed the commitment of the UK government to support the tech ecosystem through the Department of International Trade which is focused on facilitating trade between the two countries. In light of this, she exposed that the best negotiation is a negotiation where both parties win.
Emmanuel Okeleji, CEO Seamless HR a leading HR software company in Nigeria equally noted that the firm has made Africa it's market as against focusing on Nigeria only, he, therefore, encouraged the participants to leverage on partnerships and technology to maximize the large and relatively untapped market size of Africa.
Other speakers at the 2nd edition include Henry Awaka (GMT, AB InBev), Guy Harrison (Head of prosperity, UK High Commission), and Seun Dosunmu (Across All Initiative).
Innovation Corner is a year old social innovation centre in Nigeria founded by Tochukwu Egesi with focus on using technology to solve social problems and supporting entrepreneurs through learning and her network. Two technology-driven products have been launched via the internal innovation team, these products are, Blueform and Rem Health.
Innovation Corner and her partners will build on this success and hold the next session of Beyond Nigeria on the 29th of June with subsequent sessions coming up in July.
---
Never miss an important story during the week. Subscribe to smepeaks weekly newsletter now.