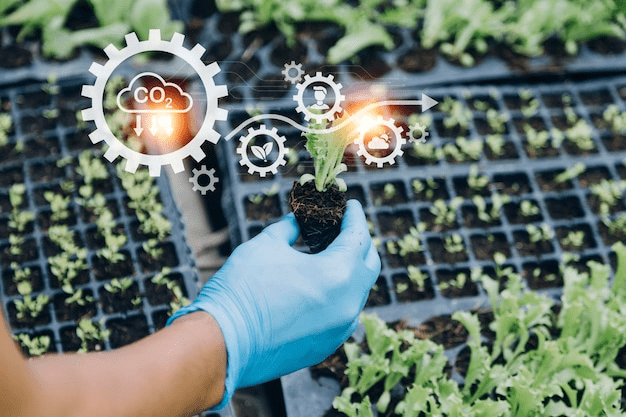 Innovation in Traditional Industries
Innovation in Traditional Industries: Disrupting the Status Quo
When we think of innovation, our minds often gravitate towards cutting-edge technologies and digital advancements. However, innovation is not limited to the tech sector alone. 
Traditional industries, such as manufacturing, agriculture, retail, and transportation, are also undergoing transformative changes through the power of innovation. Let's see how technology is disrupting the status quo in traditional industries and driving growth, efficiency, and sustainability.
1. Reimagining Processes and Operations
Innovation in traditional industries involves reimagining existing processes and operations to increase efficiency, productivity, and cost-effectiveness. By leveraging technologies such as automation, robotics, and data analytics, companies are streamlining workflows, optimizing supply chains, and improving overall performance. 
For example, advanced manufacturing techniques like additive manufacturing (3D printing) have revolutionized production processes, enabling customization, reducing waste, and accelerating time-to-market.
2. Embracing Digital Transformation
Digital transformation is a key driver of innovation in traditional industries. Companies are leveraging technologies like the Internet of Things (IoT), cloud computing, and big data analytics to collect and analyze vast amounts of information, enabling real-time decision-making and predictive insights.
For instance, in agriculture, smart farming solutions that utilize sensors, drones, and AI algorithms are optimizing crop yields, reducing resource consumption, and improving sustainability.
3. Customer-Centric Approaches
Innovation in traditional industries is not just about internal processes; it also involves understanding and meeting customer needs in new and exciting ways.

Companies are using innovative strategies to enhance customer experiences, personalize offerings, and create value-added services. 
Retailers are leveraging augmented reality (AR) and virtual reality (VR) technologies to offer immersive shopping experiences, while transportation companies are using mobile apps and digital platforms to provide convenient and personalized travel options.
5. Sustainable Practices
Innovation is driving sustainability in traditional industries by promoting eco-friendly practices and reducing environmental impact. Companies are adopting renewable energy sources, implementing efficient waste management systems, and developing sustainable packaging solutions. 
Additionally, innovative technologies like precision agriculture, clean energy technologies, and circular economy models are helping traditional industries operate in a more sustainable and environmentally conscious manner.
5. Collaboration and Open Innovation
To drive innovation in traditional industries, collaboration and open innovation play a vital role. Companies are forming partnerships with startups, research institutions, and industry experts to exchange ideas, share knowledge, and co-create innovative solutions. 
By fostering a culture of collaboration, traditional industries can tap into external expertise and fresh perspectives, leading to disruptive innovations that challenge the status quo.
Conclusion
Innovation has the power to transform traditional industries. Embracing this allows companies to unlock new opportunities, stay competitive, and address evolving customer demands. As traditional industries continue to evolve, embracing innovation will be key to their long-term success and growth in the dynamic global market.