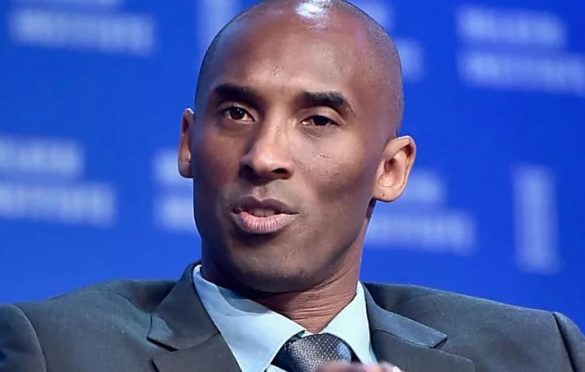 More than basketball: Kobe Bryant's delight in business and investment is worth attention 
Former NBA legend, USA—Kobe Bryant, a retired NBA all-star and Venture Capitalist lost his life to a helicopter crash on Sunday morning in Calabasas, California. The Los Angeles County Sheriff's department confirmed the crash occured with "nine people dead and no survivors" (CNN edition) around 10 a.m. 
There's a reason the world appears rather shaken by Kobe's unfortunate and sudden demise. At the end of his career, he was regarded as one of the best players of all time; a -5time NBA champion, 2-time final MVP, and a 17-time player of the year.
Despite that Kobe Bryant ultimately suffered a horrific injury towards the end of 2012-13 NBA season which made it difficult for him to eclipse Micheal Jordan as the greatest player of all time, he wasn't a quick-to-give-up player. And beyond NBA pictures, Kobe shared the video clips of him mentoring his daughter Gianna on his social media pages. 
However, Kobe's life wasn't just about balls, baskets, pitches and high jumps. There's more to this ever radiant NBA star's life that's worth the attention of everyone on the money-making course. Let's dive into a few.    
Kobe Bryant as an Investor:
Before he retired from the NBA, Kobe had big plans for his post-NBA career. Just three years before his retirement, he ran a fast break into the court of venture capital, as a co-founder of Bryant Stibel & Co., whose funds now have access to more than $2 billion in resources under management.
Kobe Bryant was said to be all-too mindful of the many horror stories of retired athletes who've gone broke in time past. He once told USA TODAY, "I understand the importance of building value and being smart with your finances."
Kobe Bryant's decision to embark on investment depicts his willingness to take on the business world after retirement, prioritising investment in Tech, Media, and Data with a focus on companies believed to have the potential to become "Unicorns" at a later stage.
Kobe's Drive:
Kobe Bryant isn't just a regular sporting legend we know of, his greatest asset is his tenacity and vision. He believes humans should be improving "every day". A keynote to take from Kobe's journey as a Sport/Businessman was the ability to make do with limited resources and still achieve greatness. 
What Kobe Bryant finds more exciting and satisfying:
He is said to be a patient investor/sportsman. It's pretty much obvious why his investment rate is relatively high in recent times. In a chat with USA Today, Kobe was quoted saying "It's finding a winning shot in the playoffs or finding a winning company as an investor".
Advice to investors:
Bryant emphasises patience and putting trust in people as key elements of running a sustainable investment.
Transformation into a business mogul:
In the twilight of Kobe Bryant's illustrious career with the Lakers, he shared his vision with billionaire Chris Sacca–when his time in Basketball is up, he will become an investor. Sacca ultimately gave Kobe Bryant a list of books, videos and podcasts on startups and investing, figuring out what it takes to transform into a business enthusiast. This illustrates how Kobe went as far as aspiring to do what to become great.
He wasn't just having the intention of slapping his name on anything in sight for the sake of it. He had a plan, philosophy, and purpose around everything he did. Exactly like he played–purposeful in every move.
Bryant's tenacity to learn led him to co-founded a venture capital fund with entrepreneur Jeff Stibel in 2013 to invest in media and tech companies. They unveiled Bryant Stibel & Co. in 2016, months after Bryant played his last game. 
Its high-profile investments have included legal services company LegalZoom and Epic Games, the maker of the smash hit "Fortnite".
---
Read Also: 5 business lessons from late Kobe Bryant, the ace basketball player
A Venture Capitalist:
Kobe Bryant was a sportsman who used his wealth to invest in trade and industry for profit adhering to all principles of capitalism.
Come 2014, Bryant was already investing on another front as well. He'd formed Kobe Inc. based in Newport Beach, with plans to develop brands that would upend the sports industry. The first investment through the company was the sports drink BodyArmor. That initial $6-million investment grew to a value of $200 million after Coca-Cola acquired a minority stake in 2018.
Kobe Bryant's initial investment of $6 million turned into $200 million with the soft drink giant's investment
Bryant wasn't taking anything for granted, he set out plans to invest in brands that will upend the sports industry, his first was BodyArmor. Meanwhile, Kobe was investing in almost every value-centric initiative with a partnership with Alibaba, the online retail giant in 2015.
Kobe Bryant's investment is uniquely positioned to change systemic perceptions and transform how people of black color navigate in the venture capitalist community. Considering that 87% of venture capitalists are white and only 4% identifies as African American and Latino, his willingness to invest in black-owned firms could propel other venture capitalists to follow suit."
Unfazed by nothing:
Interestingly, Bryant was also very active in storytelling. His interests lie in putting pieces of puzzles together, he co-hosted an ESPN+ series "Detail" a project bent on analysing professional athletes' performance.
Kobe Bryant always put everyone's' interests into perspective in all his dealings, an attitude most successful investors display …
---
Got a story worth telling? Shoot us an email with SUBJECT — "Story Worth Telling" — to [email protected].