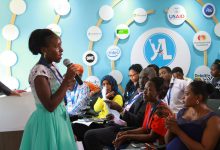 African Microfinance Players Can Apply for Mastercard Foundation Scholars Programme, Kenya
The MasterCard Foundation Microfinance Scholars Programme, in collaboration with the School of African Microfinance, is presenting the opportunity for outstanding individuals, active in financial inclusion to attend SAM 2018.
The School of Africa Microfinance (SAM), is a two-week executive training programme, specialising in building high performance microfinance institutions and accelerating access to financial services.
The courses offered focus on providing knowledge and skills that ensure institutions have market focused strategies, execute flawlessly-deliver appropriate products and services, and have the culture, structure and talent to perform. Over 350 institutions and 45 African countries have benefited immensely from the programme since inception.
Eligibility
Individuals across the African continent who wish to apply to be considered for this scholarship, should demonstrate a passion to make greater impact. In addition, candidates should meet the following eligibility criteria:
Be in management and/or leadership levels in microfinance institutions or banks with more than seven years industry experience
Microfinance Consultants who have in the past provided implementation support to financial institutions and are keen to increase their overall technical skills base
Individuals from the financial institutions that apply different models in their service delivery e.g. savings and credit cooperatives.
Past scholars are not eligible to apply.
Benefits
Participants have an opportunity to meet, exchange ideas and interact with other professionals from a variety of frontier finance institutions and countries
Scholars develop their talent to achieve high performance, which creates sustainable value and measurable impact.
How to Apply
To begin your application process, head to the website. Deadline is Saturday, June 30, 2018.