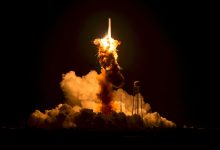 MessedUp! Conference: Entrepreneurs Are Ready to Share Their Failure Stories
When founders succeed, they happily share their stories. But when failure occurs, they tend to hide for fear of public ridicule and societal stigma. Why should this be?
In reality, failure isn't a good experience to have, but it isn't totally bad either — that failure is a stepping stone towards success (if permitted to be) isn't cliche. Needless to say,  this understanding contributes to the empirical success of startup nations like Israel and the renowned Silicon Valley, today.
Since failure occurs more often than anticipated –despite its wrenching pain — sweeping its debris under the carpet, pretending like it never happened or choosing to totally forget may provide a momentary relief, but unfortunately, those who cannot remember failures of the past are condemned to repeat it!
Though walking away after failure seems all too appealing and giving up usually comes off as an easy option, facing failure with courage and optimism is a sure way learn from past mistakes.
Moreover, history never really says goodbye. Rather it serves as a navigation guide in precarious moments.
To this end, Smepeaks, in partnership with Fastlaunch Africa Incubator and Tech Wheel, is taking a nudge higher by launching MessedUp! — Africa's very first revolutionary gathering to share and learn from failure stories of entrepreneurs in Africa! The goal is for all to leverage past pains to build future gains.
We may have been bitten by the wasp of failure, but we choose not to be paralyzed by its venom. Rather, we'd only draw internal energy, milk out the lessons and push towards a brighter … bigger … and better height!
MessedUp! is a revolution, and the Smepeaks team, is glad to be the prime mover of such in Africa!
Let's talk about our messes, our failures, our regrets, our f**kUps! and learn from them. It's the best way we can grow, build and bloom!
Event Details
Who can attend?
Someone, anyone, and everyone is welcome. You may be an inventor, student, recent graduate, budding entrepreneur, startup founder, stakeholder, expert, industry player, or just a law-abiding citizen, you shouldn't miss this for anything non-worthy of your time.
Location?
MessedUp! 1.0 will be holding its maiden edition on Saturday, September 8, 2018, at Fastlaunch Incubator, 9b, Dina Adedotun Crescent, Maryland, Lagos.
How to participate?
If you'd love to hear stories from successful people with a track record of failure and milk out lessons from them to build a future you've always anticipated, reserve yourself a seat by registering online immediately!
And do not forget to share with someone who needs this as well. Let's ignite the future with darkness of the past!