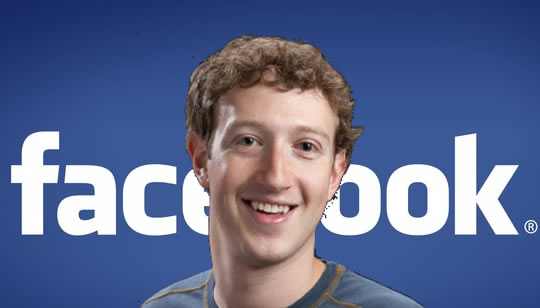 Facebook Just Gave You 10 Million More Reasons to Take Your Business Online
Nowadays, the impact of social media cannot be overemphasised. In Nigeria, majority of its online population now has a Facebook profile. At the launch of NG_HUB — Facebook's first African hub for startups to collaborate and grow — which took place recently, Chukwuemaka Afigbo,  Manager, Developer Programme at Facebook, revealed that, about 26 million Nigerians now log in on Facebook site monthly.
This is a massive increase compared to Facebook official report of February 2016, over 16 million Nigerians used Facebook actively every month. These new figures tell us that between 2016 and now, 10 million more Nigerians have become active on the social networking platform.
What this means for SMEs
For the sake of knowing, Facebook's recent number of monthly users from Nigeria is equivalent to the number of people who voted during the Nigeria Presidential election in 2015. But here's the big picture, Facebook has given you  an opportunity to have one ninth of the entire population of Africa's most populous nation at your fingertips. On one hand, this validates that more Nigerians are embracing the social media faster than ever. And on the other, here's a tremendous opportunity for entrepreneurs, whose businesses are online to explore.
The Exploration Window
Online Presence: It's a known fact that Facebook has provided a great way for SMEs to establish online presence for their businesses. Thanks to the recent spike in number of Nigerian Facebook users,  business owners are now able to reach a wider audience. Especially via Facebook advertising.
Network Window: Facebook provides visibility for your business across the globe. Nowadays, we've seen lots of Nigerian businesses delivering services to foreign companies. Also, if you are familiar with Facebook pages, you'd have noticed that it recommends to you, businesses with similar interest or services as yours. This is a great avenue to actually project your business to the global community at little or no cost. By restricting your business to Nigeria, you might just be limiting yourself. It's high time you took your Facebook business page more seriously. Also, connection to the global world allows you to learn new skills and ways businesses similar to yours operates in other parts of the world.
More Money: Of course, Facebook ads have been a boon to many SMEs. Reason being, not so many business can afford the high cost of traditional advertisement, which usually has a low conversion. As such, Facebook ad is definitely giving a relief beyond the ordinary to business owners. The good news is, you now have 10 million more persons you can promote your products or services to, at almost no cost. This is a straight path to generating more customers and increase revenue, if you ask me.
Another good thing about this increased Nigerian Facebook users is that, it validates a recurring fact ; the internet is the future, and funny enough, that future is now. Unfortunately, not too many small businesses are utilising the power of Facebook as a free tool for marketing their businesses and maximising profit. If you are one of those thinking that your business is better off being just offline, well, think again.
On a lighter note, it's never too late to start the journey of moving your business online.