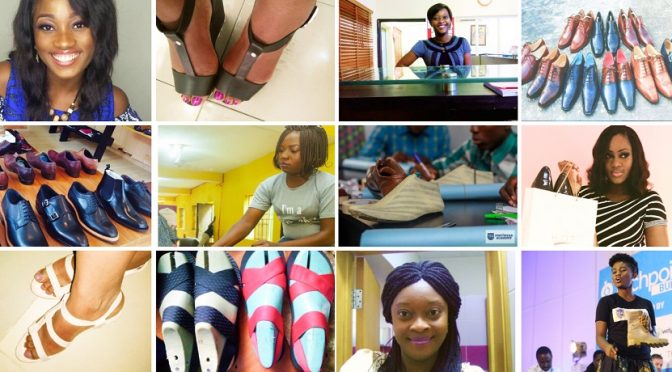 These 6 Nigerian women are scaling heights in the shoemaking business
Over the years, women have been relegated to the background of certain career and business paths, based on gender bias. But in recent times, there's been a shift. One such venture that is fast becoming the delight of many women is the shoemaking business — which has long been a venture associated with and dominated by men.
What's more interesting is, that the majority of Nigerian women in the shoemaking business aren't just in it for the financial rewards. After reaching out to many remarkable female shoemakers in Nigeria, we discovered that beyond the monetary value, most of them are on the shoemaking path to create a customised personal identity for individuals, as well as contribute to national development by passing on the knowledge to others and make Nigeria a bedrock of shoe manufacturing.
In no particular order, here are 6 Nigerian female shoemakers redefining the scope of the shoemaking business in Nigeria, and making a good business while at it.
Olamide Ogunsanya (BeautyMatics)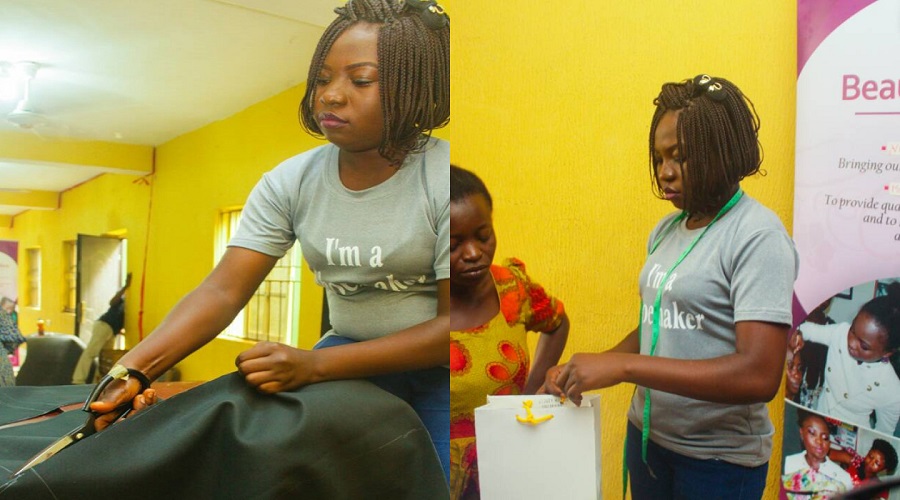 Proudly called the Shoemaker, Olamide Ogunsanya is the founder of BeautyMatics Nigeria Limited, a company dedicated to making shoes, for both males and females. Olamide founded BeautyMatics on February 11, 2017, partnering with 3 of her colleagues.
I wanted to go for my bridal hair making at Daystar Christian Center, but there was no class for it and I didn't want to take the little money I saved up to acquire a skill back home, because being the first child of my parents, I now have so many responsibilities that will hijack the money from me. So I thought of shoe making, I called my mentor about my decision; he said I should follow my instincts. And I'm happy I picked the shoe-making career since then.
Since its founding, BeautyMatics clientele base has extended across the shores of Nigeria to the United States of America. Recently, the Shoemaker— as she loves to be called–was recognised by a  New York-based women empowerment platform (Red Shoe Movement).
Operating in a male-dominated niche doesn't usually come off easy, but Olamide remains undaunted. According to her, some male shoemakers attribute her business acumen to her gender. But the shoemaker thinks it's not. "It's not by the gender or feminine prowess," she says. According to her, she's been able to play nicely in her niche and defy all odds by utilising a unique angle — storytelling.
Some male shomakers always see me as a threat and sometimes think I influence clients with my feminity. But that's not the case at all. I believe so much in story telling, and that's what I do to keep getting referrals from people who believe in me. Although, I'm still sharpening my skills at story telling, (and I know I'll be good at it someday), it's better to walk at a snail's pace than not walk at all."
Although BeautyMatics is barely over a year old, the business holds some remarkable achievements to its name. In 2017, Olamide was recognised by the African Union International Centre for Girls and Women's Education (AU/CIEFFA); an organisation that selects females who are utilising their skills to make an impact in their society. This recognition earned her a trip to Addis Ababa, Ethiopia, as an advocate for females in Nigeria.
Currently, the BeautyMatics grosses an average of 6-figure annual revenue. You can connect with BeautyMatics on Instagram.
Chidinma Emodi (The Footwear Academy)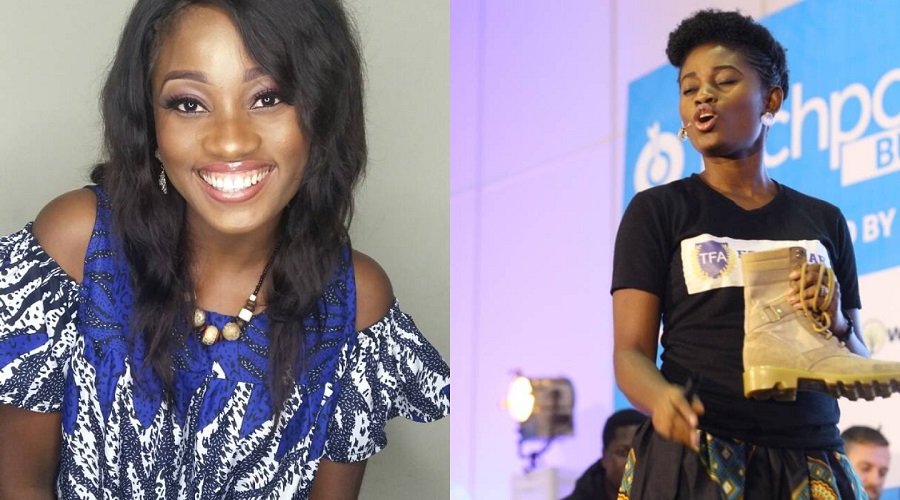 Chidinma runs The Footwear Academy (TFA) which was founded on August 16, 2017. TFA started out on a dual mission: to make shoes and train people on how to make shoes. The overall aim is to reduce shoe importation and empower the next generation of footwear brands that can compete in the International market.
We want to put Africa on the map of footwear manufacturers. We wanted to reduce shoe importation and as well provide a formalised system of learning shoe making. We are constantly disrupting our processes and innovating ways to make shoe production faster and better," Chidinma told smepeaks
Despite barely a year old, TFA has had incredible milestones. First, it won a grand prize of $50,000 from the recently concluded Proudly Made In Aba Hackathon. Prior to that, TFA was the second prize winner at the Open Mic Africa Pitch competition, where it went home with $500. These are in addition to TFA, being named the Star of Business & Entrepreneurship at the YALI West Africa Nigeria Cohort 4. Currently, TFA boasts of 7-figure annual revenue.
PS: TFA will be starting a footwear training in Lagos next week Saturday, April 28, 2018. You may visit the website or follow TFA on Instagram and Facebook.
Gbemisola Aleke (Ruby & Desy)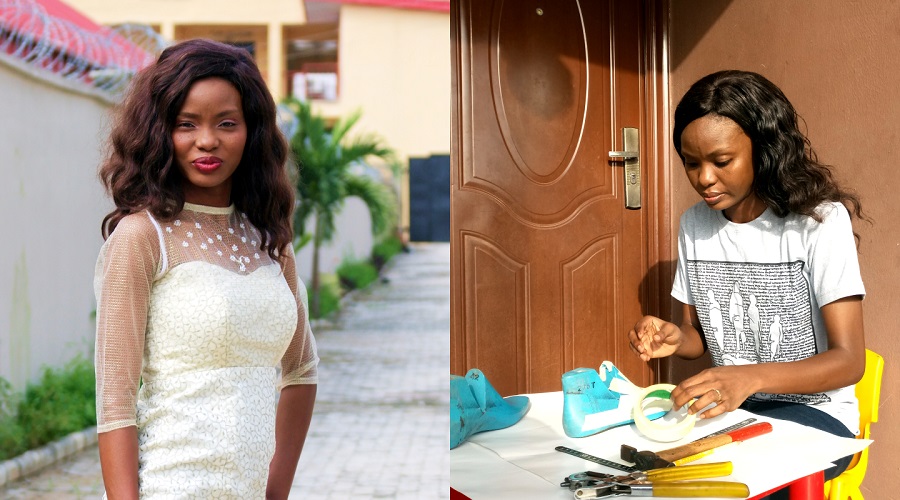 On September 18, 2016, Gbemisola Aleke, alongside her husband Aleke Akinola founded Ruby & Desy, a growing brand passionate about creating timeless handmade footwear and fashion accessories. The origin of Ruby & Desy goes way back to 2004, thanks to Gbemi's mother.
The idea was conceived in 2004, when I made a clutch purse from aso oke for my mum, she loved it and asked for a matching pair of shoes," She told smepeaks.
Following her mother's request, Gbemi began the frantic search for an ideal shoemaker.
I searched "forever" for a shoemaker to make her wish come true, but it was a hopeless search!" Gbemisola recalls.
Although Gbemisola later got someone to do the job, it left her grossly unsatisfied. "How hard can this really be?" was the thought that sprung her into starting off her own shoemaking venture. Today, Ruby & Desy has grown to have 3 full-time employees and some temporary staff. "Our business model was designed to accommodate this," says Gbemi, who currently doubles as the Creative Director (responsible for design) and Production/Brand Storyteller.
Having had remarkable track records, including being featured on a TV show on CONSAT, Ruby & Desy sums up its vision in two words; inspire and create.
On one hand, we are inspired by the needs and problems of people which helps us create bespoke solutions. On the other, we are passionate about inspiring people to create the life they desire and deserve. We are not just a shoe brand, we intend to spread the movement," Gbemi explains.
With over 50 returning clients, the business operates largely from its website alongside its social assets and boasts of a 7-figure annual revenue. Although, the team still operate from a home office, Ruby & Desy is envisaging expansion to a physical location as well as focusing more on exportation in no time.
You may reach Ruby & Desy on Instagram.
Adeyemi Oluwabukunola (Betwick)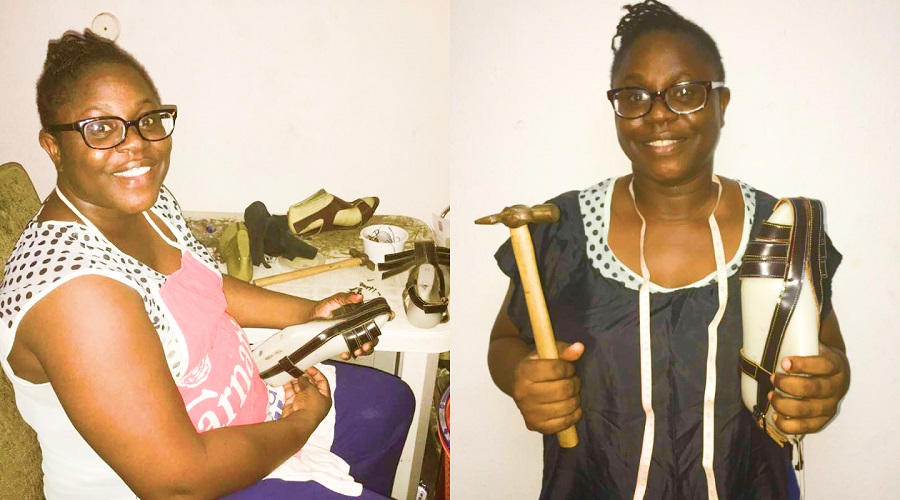 For Oluwabukunola, venturing into the shoemaking business was ignited by a personal experience. Growing up, it was tough for Oluwabukunola and her sister to get appropriate footwear and sizes in Nigeria.
This was why after concluding a photography course organised by the Daystar Skill Acquisition Program (DSAP) in 2011, she retired from her job to get trained in the art of shoemaking in 2016.
During our graduation day, I saw the shoemaking class display and they were awesome. Right there, I told myself if I was given another chance to come for the program again I would go for shoemaking class. In February 2016, I put in for shoemaking after resigning from my job and there my story as a shoemaker and a trainer started.
After completing the shoemaking class, Betwick was birthed on April 4, 2016. The initial business model and focus was to make shoes for individuals. However, after 2 years in business, Betwick is set to expand its shoemaking services to corporate organisations alike.
It's in Betwick's plan to contribute to society by training as many youths interested in the business as possible.
You may connect with Betwick on Instagram.
Olubunmi Giwa (G-Tuoyo)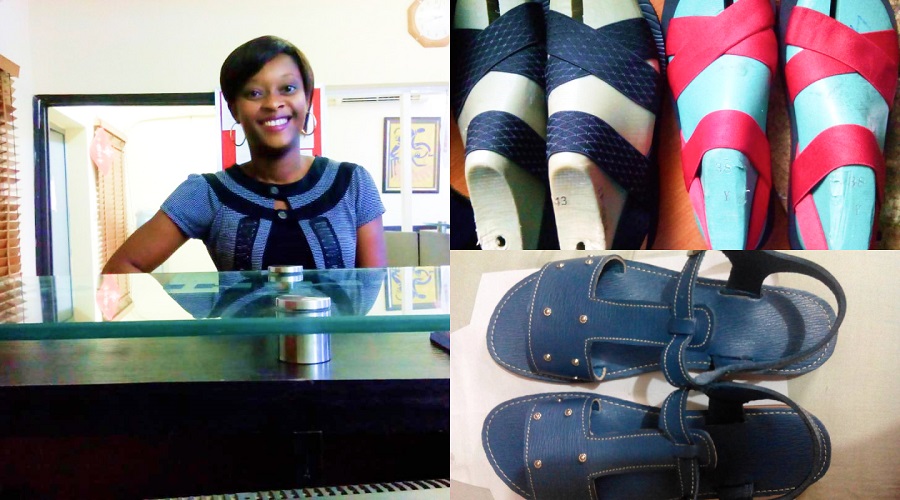 Olubunmi started her shoemaking brand, G-Tuoyo on June 30, 2017. As common among business owners,  Olubunmi had a personal experience that inspired her to venture into the shoemaking business.
I discovered that when I buy mass product of shoes, they do not last. So I wanted footwear that are affordable yet very durable," Olubunmi stated. "Also I've always been complimented to have beautiful feet, so it wasn't out of place for me when I got the idea of making my shoes which I later extended to others for financial gain."
With a team of 2, G-Tuoyo shoe production cuts across all kinds of footwear.  The unique feature of this footwear is that, unlike the mass products in the market, they are specifically made to suit potential buyers' tastes and as such they are handmade.
My intention is to make peoples' feet smile by what I do," Olubunmi told smepeaks.
Her goal also includes having 'a bubbling' online and offline stores for distribution across the country sooner rather than later.
You may visit Olubunmi's Instagram profile to connect.
Nkiru Emodi (HOT Footwear)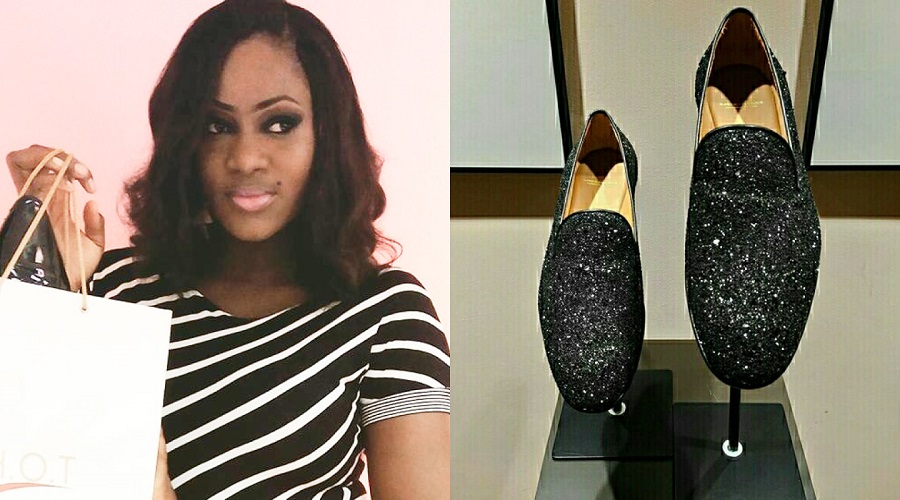 After graduating from the University of Benin (UNIBEN) in 2010, Nkiru found it really difficult to get a job– a situation associated with many Nigerian youths. Being a woman who detests idleness, she began exploring entrepreneurship as an alternative. This led her to embark on a series of business research before the perfect idea struck her.
I was confused, then I went on a business research. I started asking questions but couldn't find the answer to my problem. I had to ask myself some questions about what I spend my money on when it comes to getting things for myself? The answer was Leather Foot Wears. So I decided to go into buying and selling of Leather Foot wears'" Nkiru told CPAFRICA in an interview in 2015.
This discovery was the birth of the Home of Theresa Footwears (HOT Footwears). According to Nkiru, the early days of the business were very challenging. Financing the business, mastering the skill and gaining clients were the odds plaguing HOT Footwear at the onset. But thanks to her determination, she was able to push through each seemingly tough phase–which is now really paying off from all indications.
From all indications, Nkiru's early struggles are now paying off. Besides being a significant brand in the shoemaking industry, her activities have drawn lots of media attention and awards, one of which is the Nigerian Footwear Industry Awards in 2015.
Nkiru has successfully crafted more than one thousand shoes for clients across Nigeria and currently has a significant number of staff on her payroll. To date, HOT Footwears continues to create bespoke shoes for handmade shoes for clients.
To reach HOT Footwear, visit their Instagram page.
---
Know any other Nigerian female shoemaker worthy of inclusion in this list? Let us know in the comment section.