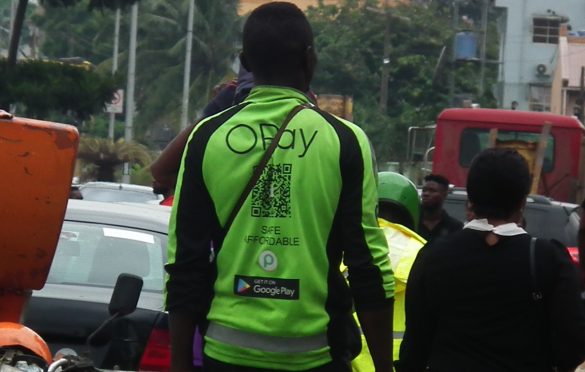 OPay is shutting down some business operations in Nigeria; blames harsh conditions, COVID-19, the government ban
OPay, Opera's African fintech startup, has confirmed that the company will shut down some of its businesses. This includes a B2C and B2B eCommerce platform, OMall and OTrade respectively, a food delivery service; OFood, a logistics delivery service; OExpress as well its ride-hailing service, ORide and OCar. 
In an official statement released by Norway-based, Chinese-owned company, the startup revealed that "This is largely due to the harsh business conditions which have affected many Nigerian companies, including ours, during this COVID-19 pandemic, the lockdown, and the government ban."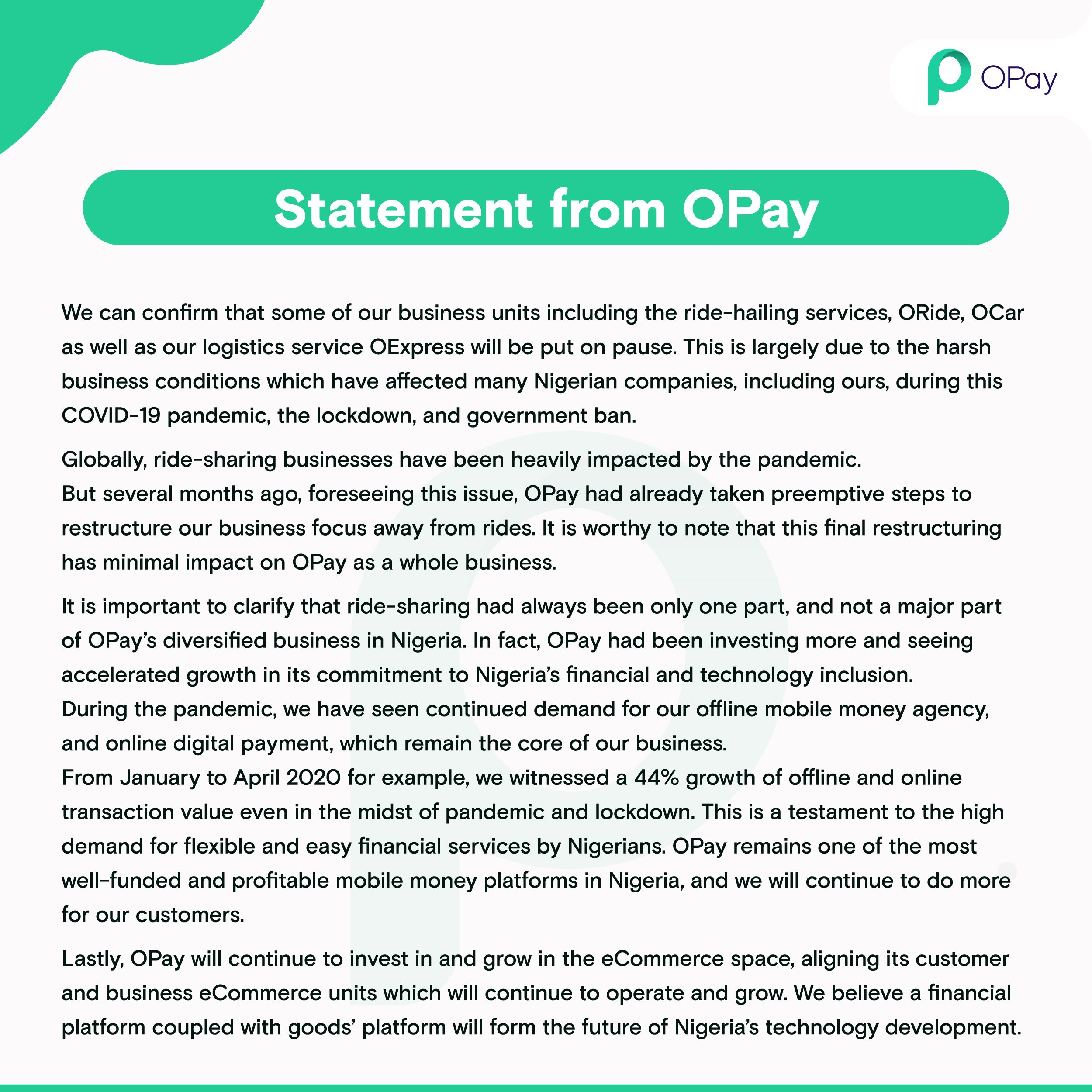 The Lagos government, in January, announced the ban of commercial motorcycle and tricycle operations on most major roads in the state. OPay which has just begun to dominate the bike-hailing industry was largely affected. 
In addition, the coronavirus pandemic didn't make things any easier for the African-focused startup as the lockdown was declared in the state forcing many businesses that are dependent on human-to-human interaction to close down. 
"Globally, ride-sharing businesses have been heavily impacted by the pandemic. But several months ago, foreseeing this issue, OPay had already taken preemptive steps to restructure our business focus away from rides. It is worthy to note that this final restructuring has minimal impact on OPay as a whole business.
"It is important to clarify that ride-sharing had always been only one part, and not a major part of OPay's diversified business in Nigeria. In fact, OPay had been investing more and seeing accelerated growth in its commitment to Nigeria's financial and technology inclusion."
Recall that in November 2019, OPay raised $120 million in a Series B investment round, led by Chinese investors. While the company had also raised $50 million earlier in June and since its launch, this put the total funds raised at about $200 million. 
Upon entering the Nigerian market in 2018, OPay has competed with other payment startups and also dive into various industries including ride-hailing, logistics, quick loans, online betting and savings.
Although the company's platform is still in business, the startup has said that "OPay will continue to invest in and grow in the eCommerce space, aligning its customer and business eCommerce units which will continue to operate and grow. We believe a financial platform coupled with goods' platform will form the future of Nigeria's technology development." 
---
We've partnered with Sidebrief, a Legal compliance company to help as many as possible businesses access and get the necessary document for the FG N50bn Covid-19 credit facility. Interested? Get started for free. 
---
Got a story worth telling? Shoot us an email with SUBJECT — "Story Worth Telling" — to [email protected].