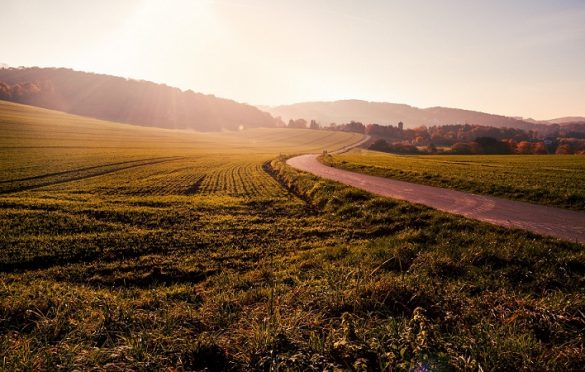 Startups can now apply to win $10,000 grant in the DOEN Land Restoration Prize
Seedstars, in partnership with the DOEN Foundation (Stichting DOEN), launch the DOEN Land Restoration Prize, in order to find and award the best tech-enabled solution in the land restoration and land degradation space.
This prize will showcase young entrepreneurs solving environmental, social and financial challenges focused on land restoration activities in Africa.
Seedstars is a Swiss-based group of companies with a mission to impact people's lives in emerging markets through technology and entrepreneurship. Its activities cover over 80 emerging ecosystems through a variety of events such as the Seedstars World Competition, acceleration programs, venture capital investments, and company building activities.
The DOEN Foundation (Stichting DOEN) is a Dutch fund that supports green, socially-inclusive and creative initiatives that contribute to a better and cleaner world. These initiatives are characterised by their enterprising approach: people, organisations, and enterprises that dare to take risks, that are creative and innovative and thus effectively contribute to its mission.
Criteria
To enter the competition, startups should:
Be existing startups/young companies with less than 4 years of existence
Be able to adapt their current solution to the land restoration space
Have a demonstrable product or service (Minimum Viable Product, MVP)
Be scalable or have the potential to reach scalability in low resource areas
Show clear environmental impact (either by reducing a negative impact or creating a positive one), and clear social impact
Technology startups, tech-enabled startups and/or businesses that can show a clear innovation component (e.g. in their business model)
Also, a specific emphasis is laid, but not limited to: financing the restoration of degraded land for production and/or conservation purposes; big data and technology to reverse land degradation; resource efficiency optimisation technologies, ecosystems impacts reduction and lower carbon emissions; water-saving soil technologies; technologies focused on improving livelihoods and communities ; planning, management and education tools for land restoration; agriculture (with a focus on precision conservation) and agroforestry; clean energy solutions that aid in the combat of land degradation; and responsible ecotourism that aids in the support of land restoration.
How to apply
Applications for the DOEN Land Restoration Prize are open now and will be accepted until Tuesday, October 15, 2019. The winner of this challenge will be awarded 9 months access to the Seedstars Investment Readiness Program, and will also assess a $10,000 grant.