5 biggest Nigerian tech innovations setting its economy on booming sprint
Globally, technology is gradually annihilating physical labour and many other traditional means of operations. The digital age, as often described by most people,  gained prominence and widespread acceptance in the 21st century, causing a major paradigm shift across the world. The internet, one crucial part of technology, has grown to over four (4) million users daily while social media platforms like Facebook, Instagram, and Twitter receive engagement from an estimated two (2) million subscribers every day according to the 2018 Global Digital Suite of Reports. 
Obviously, technology has, since inception, paved the way for economic and social growth and helped to generate humongous global revenue annually. While some argue against its positive influence, highlighting the negative clouts, others believe technology is a blessing to the world, given its immense leverage in sectors like transportation, agricultural, oil and gas, media, retail, commerce, health, education, finance, and other areas too numerous to state. 
In third world nations like Nigeria, ground-breaking tech innovations sprouting in recent times are even more conspicuous.  Prior, several industrial businesses suffered drawbacks and inefficiencies in their operations. Now, changes such as thriving ecosystems for accelerated business growth, opportunities for the labor market, funding opportunities for SMEs, machinery for agriculture, and better educational system are evident. 
Fascinating as these are, some key innovations are fast revolutionising the face of the Nigerian economy like never before.  We picked out five of the biggest Nigerian tech innovations moving the needle faster than ever imagined.
eHailing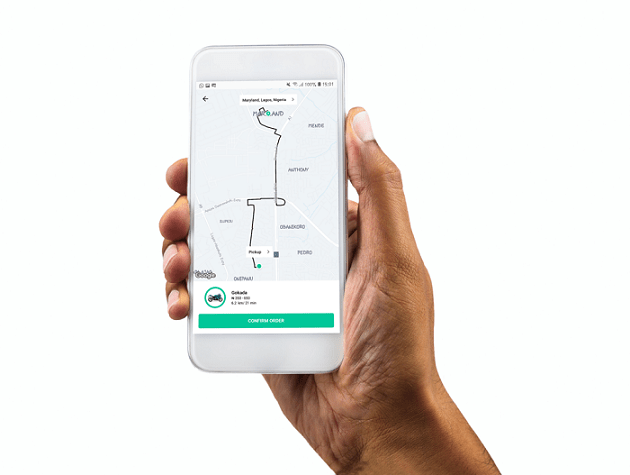 Contrary to popular belief that this nascent system of transportation is set to kill the pre-existing indigenous 'yellow bus/cab' transport system, e-hailing is more of providing a new, more appreciable and conducive way of conveying people to their destinations.
The entrance of Uber in 2014  into the Nigerian scene paved way for several other companies to pitch their tent. While some stayed through the challenges presented by the harsh socio-economic conditions and resistance presented by any new market, others left as hurriedly as they came. One other strong player that scaled through, Bolt, (previously Taxify) explored the debility of its predecessor–Uber–to gain its own significant market share.
Currently, there are over 20 functional taxi apps in Nigeria covering several geo-political zones and catering to the high demand for convenient transportation in the country.
Uber, Bolt, 

Oga Taxi

: covering 3 independent region-Abuja, Port-Harcourt, and Lagos, this taxi app offers comfort and luxury its riders.
Pam Drive

: an indigenous company that started operations on May 1, 2016, covering the Port-Harcourt and Enugu regions. Pam Drive provides its riders accessible, affordable and safe taxi services. Contrary to its competitors, ride payments start from a minimum of

 ₦

300.
Rideme  is another, with the option of allowing you to select your driver, and choose your own comfort. Holla and Smooth Ride covers the Lagos metropolis. Others would include Easy Taxi,  Rhezon: Tekra, Parkwest Cab, Naija Taxi, Carxie, Ride On, Ola Cab, Ofero, Waka4Town, Mr.Taxi, KarryGo, Drop, Taxi Naija.
Meanwhile, motorcycles are not left out of the eHailing revolutionary process. Several companies are jumping on the ride-sharing trend to plug dynamism into the system with bikes and cash out big while fulfilling the masses' desire to beat time, whatever it takes. Brands like GoKada, ORide(OPay), and Max lead the space, with few others following swiftly behind. 
---
Read Also: ORide(OPay) by Opera — most aggressive market penetration stunt ever pulled in Nigeria
---
While all jostle for the same market attention, the ride-sharing industry in Nigeria is still far from saturated.  In recent times, we've seen the injection of huge sums and announcements of million-dollar funding rounds, led by local and international investors who are keeping a close eye on the space.
Fintech
Fintech, an acronym for Financial Technology, involves the application of tech to simplify and support banking and financial services. Fintech products are usually applied to automate, modified, manage and organise commercial businesses globally.
The Nigerian Fintech landscape can be traceable to 1990s' with the introduction of Automated Teller Machines (ATMs), which gradually reshaped the financial servicing system and modus vivendi of banking. From inception to date, benefits of ATMs far outweighs obvious elimination of long queues in banking halls.
Shortly after the debut of ATMs, local payment processing companies like Interswitch and eTransact followed suit. They held the market for close to a decade before others like Flutterwave, Paystack came into the limelight.
Overtime, fintech companies have injected funding of over $95 million in the country according to published data. There are various sectors of the FinTech landscape, contributing a huge boost to the Nigerian economy landscape: 
Payment Solution Service Providers: popularly known as Automated machine (ATM), this is responsible for the dispensing of cash to its consumers. There are a few companies licensed to carry out this function in the country, however, the most popular would be Interswitch. 
Mobile Banking:  used to facilitate daily transactions such as transfers, payment of bills, airtime purchases, savings, and other financial operations. The inception of mobile banking has afforded a  lot of businesses the opportunity to make transactions on the go. Some of the licensed companies asides the mobile app for banks include Paga, Fortis Mobile Money, Cellulant, Teasy Mobile to mention a few.
Point of sale (P.O.S)/Merchant Services: this invention provides added value to business markets especially retailers. It enables them to secure and manage cash flow. The licensed companies would include mCash, mVisa, Paypad, loystar, and spacepoint.
Consumer or Business Lending: these Fintech companies lend money to individuals and corporate firms. Money can be gotten via mobile or internet banking. Companies include PayLater, KiaKia Credit, EasyLoan, RenMoney, Zedvance, StartCredits, FairMoney to mention but a few.
---
Read Also: Gokada raises $5.3m Series A to take on Nigeria's billion-dollar "Okada" market 
---
Cryptocurrency: the digital currency is slowly winning the hearts of investors. This system became popularly accepted after the emergence of Bitcoin.  Consumers, however, still fear the never-stable rate of Bitcoin as it could increase or decrease at any time.

Digital Investments: having investments has been made easy with the use of technology, from the comfort of home, one can invest with as little as  ₦5,000. This system has resuscitated the dying culture of investments in the country. Companies like Piggybank, CowryWise, Osusumobile, KudiMoney to mention a few.
Overtime, fintech has alleviated burdens for the banking and financial section, and inadvertently skyrocketed growth. Most importantly, billions of transactions are being processed on a daily basis, with foreign investments in the fintech businesses pouring in and aren't showing signs of slowing down anytime soon. This is one of the biggest Nigerian tech innovations ever seen. 
eJobs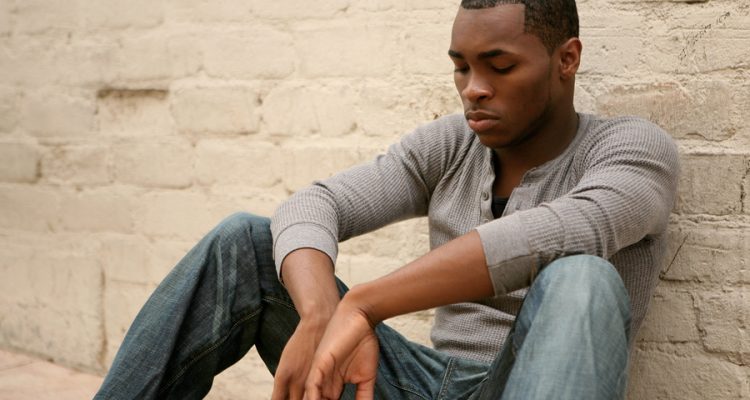 The unemployment rate in Nigeria is soaring high, and this is no good news. In 2018, NBS reported it rose from 18.1% to 23.1%.
In a country where over 75% of the population are youths between the ages of 17- 40, there is a need for the creation of jobs.  Local sites like Jobberman, HotNigerianJobs, etc., and international counterparts like Fiverr, Upwork, etc., have given a new platform and opportunity to undergraduates and graduates in the country to work remotely online while either schooling or pursuing their masters.
This innovation has reduced the rate of criminal activities and ideal living for millennials. Job search as also been made easy with the use of the various online platform, it has bridged the gap between the organisations and employees, interviews and corporate relationships are been made online. A good example would be LinkedIn.
Considering that Nigeria's unemployment problem has been on for longer than one can remember, job listing platforms are one of the biggest Nigerian tech innovations changing the face of the Nigerian economy. There is no bargain there.
eLearning
Another technology revolutionising Nigeria's economy is e-learning.  Education has taken a new face across the globe, students who want to study in international academies no longer have to bother about travel expenses, accommodation and the traditional ways of study. Universities have designed online courses for international students, this they can take in the comfort of their homes. 
Coursera, Khan Academy and LinkedIn learning offer free courses ranging from technology, psychology, physics, science, maths and every other. E-learning, if fully embraced in the Nigerian society would greatly influence the economy. According to the minister of education in 2017, 60 million Nigerians are illiterates, these problems can be solved if online learning becomes a prominent culture even in schools.  
Online Media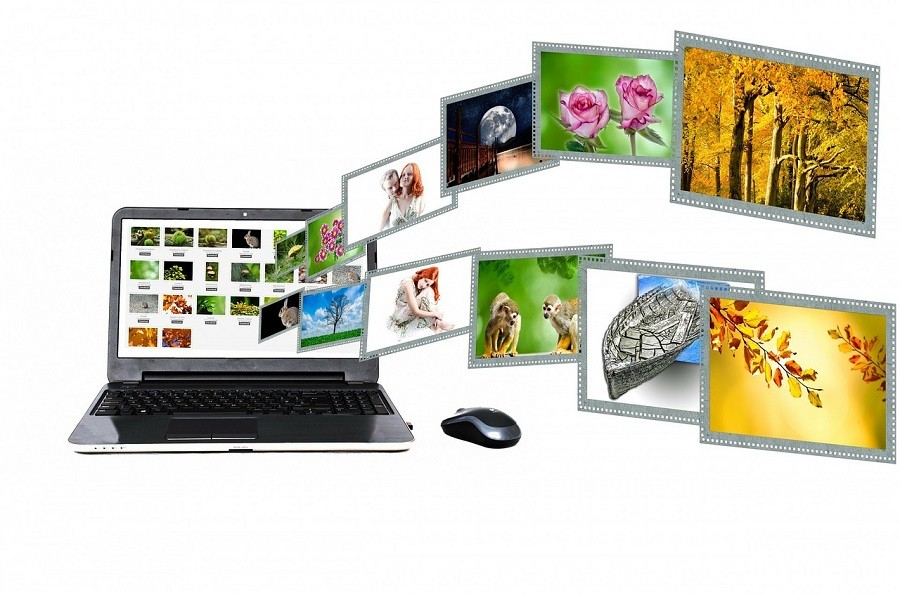 Digitisation of media– Tv, Radio, and Music–  is one of the biggest Nigerian tech innovations we've seen in Nigeria so far. Having content streamed via the internet or distributed electronically has not only made storytelling much easier and accessible but won African-themed content applaud across the globe.  The ripple effect is seen as budding producers, movie directors, and content creators are inspired to do so much more.
While local creators are taking to Youtube and Instagram to distribute content, other standalone aggregation platforms like IrokoTV are championing media massively. Perhaps, this is why global content distribution platforms like can't ignore this space in Nigeria, speaking of Netflix' continuous hunt for licensing and distribution rights purchase of African content.
A major exit deal from Nollywood in lately goes further to buttress the allure of local content appreciation that online media has helped to garner from across the world.
---
Read Also: Nollywood records first major exit deal from ROK Studios in over 50 years of existence
---
Individual creatives are also having a finger in the pie. Not only have they been able to maximise the distribution of content via online media, but they also generate lots of revenue from it.
In Nigeria, several online TVs are constantly looking for content from young creatives thereby aiding job creation and promoting the art. A few notable stations would be  LindaIkejiTv, NdaniTV, AccelerateTV, RedTV, and WazobiaTV. The future of media is online and on-the-go.
Evidently, these are the biggest Nigerian tech innovations that have seen in recent times.  And the fact that things keep evolving with improving trends and research in these landscapes makes them even more interesting.