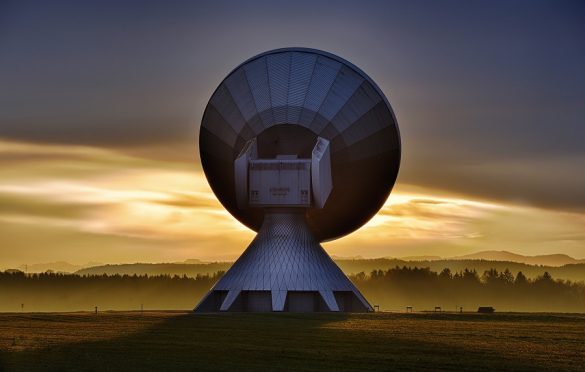 The shutdown of Kwese TV proves how just difficult it is to thrive in the African pay-TV market
The closing down of Kwese TV, by Econet Wireless proves just how difficult it is for competitors to share the African pay-TV market with South African owned DSTV. The Company announced that it would be shutting down the pay-TV service with effect from August 5 as a result of the severe economic crisis in Zimbabwe.
According to the group Chief Executing Officer, Douglas Mboweni, the third-party content providers relied upon by Kwese TV to run its operations require payment in foreign currency, which the company cannot afford as a result of acute shortage in the country. Kwese TV since its launch two years ago has managed to gather a high number of subscribers in about twelve African countries but was unable to get any close to DSTV's 13 million subscribers.
The company will now only carry free-to-air channels, putting an end to the monthly subscription fees. It intends to streamline its direct-to-home, satellite television service. This means a reduction of third-party channels as well as the removal of Kwesé-branded sports and general entertainment channels except for Kwesé Free Sports.
Being a long time coming
Kwese attempted to take market share from DSTV by offering exclusive NBA and NFL sports content, however, it has proved inadequate. For the pay-TV business, maintaining expensive broadcast rights become hard without stable cash-flow from the constant acquisition of subscribers. Since April 2017, Kwesé has either missed or been late on payments to FIFA, UEFA, the English Premier League, Formula One, the NBA, ESPN and the beIN Media Group. Now Zimbabwe's economy has finally forced the closure of the company.
Kwese TV isn't the first pay-TV service to try battling DSTV for over 20 million subscribers that make up Africa's fast-expanding pay-TV market. According to the Sub-Saharan Africa Pay TV Forecasts report, pay-TV subscriber numbers will climb by 61% bringing the total subscribers number to 45.63 million by 2024. In 2017, TSTV, a pay-TV startup, launched in Nigeria. The pay TV's aspirations of growth were backed by their offerings of premium sports content as well as the pay-as-you-watch option giving subscribers the chance to only pay for what they watch and at an affordable price. 
This made no difference to DSTV as its dominance is rooted in its rich and diverse content portfolio of entertainment, sports and movies. The company backed by Naspers having a market cap of over $100 billion has no problem maintaining expensive broadcast rights which has proven to be a major problem for the newcomers. The company paid a whopping sum of 296 million Euros to obtain broadcast rights over EPL in Africa. It recently extended the agreement till 2022.
HiTV which was founded in 2007 took to offering exclusive sports content as the tactic for earning more subscribers. It managed to obtain EPL rights ahead of DSTV, however many maintained their subscription due to claims that other channels on HiTV were second hand. In 2011, HiTV closed down as a result of mismanagement and debts in the company. 
DSTV's most obvious competitor, Star Times has decided to challenge DSTV by targeting individuals who cannot afford DSTV's monthly subscription over 10 million subscribers in over 30 countries. Star Times seems to have found its perfect strategy and unlike other competitors of DSTV, they have shown very little interest in obtaining and maintaining expensive broadcasting rights. Their success is derived from offering a series of diverse content in news, entertainment and sports to those who cannot subscribe to DSTV's service for extremely lower prices. DSTV has since reacted to Star Time's tactics by launching a "lite" service via GoTV pay TV offering lower subscription rates.
Amidst economic crises in countries and the clashing of currencies, DSTV has had to hike subscription prices resulting in a lot of backlash and resentment from users. On the other hand, despite Kwese TV's shut down, the company is looking to increase its on-demand services and improve streaming on the internet.