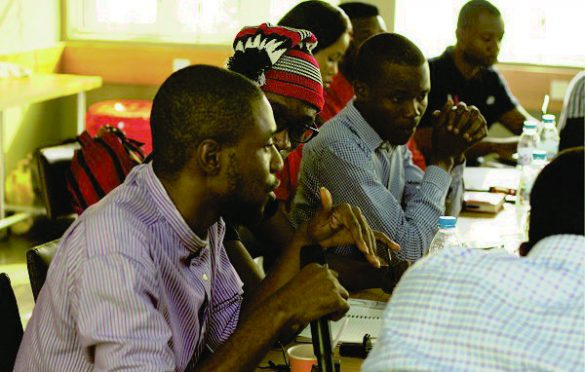 Captions from First Edition
Tech leaders in South-East and South-South Nigeria to gather for stakeholders' summit in Enugu
Leaders in the South-South/South-East Innovation Community will converge in Enugu to hold the second edition of #StartupSouth Stakeholders Summit, scheduled to run from February 7-8, 2020.
Powered by #StartupSouth and supported by GenesysTech Hub, Digital Dreams, Greenage Technologies and Enugu SME Centre, conversations at the summit will centre around the state of the ecosystem, human capital development and collaborative goals for the regions' innovation community leaders.
Speakers who'd be present at the #StartupSouth Stakeholders Summit include Kingsley Eze, (Founder of Tenecee), Arinze Chilo-Offiah, (SA, SME Development and Head, SME Centre, Enugu), Ibifuro Asawo, (Co-founder Cinfores & SSA, ICT, Rivers State) and others.
Arinze Chilo-Offiah, Special Adviser on SME & Investment expressed his enthusiasm about the event in an official statement, "Enugu is happy to host the innovation community stakeholders from across the South-South/South-East at this summit. The SME Centre's partnership is a reflection of the current aspirations of His Excellency Rt. Hon. Ifeanyi Ugwuanyi's administration signalling that Enugu is more than ready for business. Enugu's leadership is hugely motivated to energise the SME, creative and digital economy space.
On why they are hosting, Ekene Odum, Operations director at Genesys Tech Hub said, "we are supporting this summit because, at Genesys Tech Hub, we believe that collaboration achieves greater results than individual dispersed efforts can."
Speaking about the event, Uche Aniche, Convener of #StartupSouth, noted that "this edition (following the first edition which was hosted by Oluaka Institute in Owerri in 2018) will afford ecosystem leaders the opportunity to reflect on the progress achieved so far and chart a new course for the regional innovation community in the new decade."
Attendance is open to all Innovation leaders in the region but access is strictly by invitation. To attend, kindly register online and await your confirmation.
#StartupSouth is a Startup/Entrepreneurship ecosystem development project focused on the South-South/South-East, Nigeria. The goal is to inspire a generation of young founders to build innovative and scalable businesses within the South-South and South-East regions. #StartupSouth educates, connects and attracts funding to founders and Startups within the South-South/South-East, Nigeria.
---
Got a story worth telling? Shoot us an email with SUBJECT — "Story Worth Telling" — to [email protected].