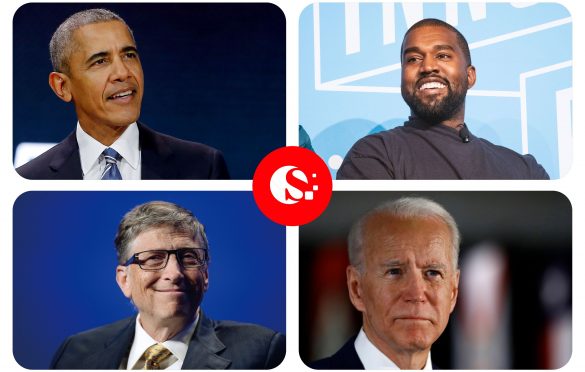 Tech Crawl: Bitcoin scammers hit the big guys, Ethiopia partially restores internet, Gokada loses its CEO, more 
The week started on a good note in the Nigerian tech space, a startup announced its recently closed pre-Series B investment but towards midweek, tragedy struck. The Nigerian tech industry received the news of the death of one of its major players, Gokada loses its CEO, Fahim Saleh.
Let's dive into the major stories around the Nigerian, African and global technology space extensively.
MTN Nigeria to begin e-SIM trial 
One of the biggest telecommunication companies in Nigeria, MTN, to start trying embedded SIM (e-SIM).
We're proud Turning Up embedded SIM (eSIM) technology first in Nigeria🇳🇬 and this part of world!

Thank You MTNers taking this innovation to market,we also appreciate @NgComCommission support to enable this technology. https://t.co/BoUKuqNK1d #GoodTogether #TurnItUp @MTNNG pic.twitter.com/wq4hlRJLqp

— Mazen Mroué (@Mazen_Mroue) July 16, 2020
The e-SIM will enable you to have more than one phone number associated with your smart device.
Unlike the physical SIM, you don't need to insert an e-SIM into your phone; it's already built into your smartphone, device or wearable. With this, the possibility of losing or damaging your SIM is reduced.
The company says the trial is open on a first-come first-served basis to a limited number of subscribers who own compatible devices.
To use, all you need to do is activate the e-SIM with your account profile and begin to use all of the services available on a physical SIM.
Right now, it is only compatible on Google (Pixel 3, 3 XL, Pixel 4, 4 XL), Apple (iPhone 11, 11 Pro, 11 Pro Max, iPhone XS, XS Max, iPhone XR) and Samsung S20 Series.
Internet connectivity restored partially in Ethiopia after two weeks 
On June 30, the government of Ethiopia shut down the internet following protests demanding justice for the killing of popular musician, Haacaaluu Hundeessaa. This denied the citizens their fundamental human rights to freedom of expression and access to information.
After 14 days of 'internet blackout', the country's administration has partially restored partial access to the country.
Meanwhile, this isn't the first time the Ethiopian government will cut off the internet from citizens.  A number of reports show that over time, the internet has been shut down more than 12 times in the country. And most recently, it was cut off for approximately three months in the Oromia region of the country.
Eversend, Ugandan fintech startup secures over $1million in investment 
Last week, the Ugandan fintech startup, Eversend —  a digital finance platform that provides a cross-border money transfer — has secured $1 million in investment via Seedrs crowdfunding campaign.
Founded in 2017, Eversend launched the campaign targeting a raise of EUR550,000 (US$613,000) in return for 7.67 per cent equity. It eventually raised EUR897,000 (US$1.015 million), valuing the business at EUR6,616,739 (US$7,373,065)
The company which also offers loan services, merchant payments, group savings, and other future financial investments will use the funds for product development, user acquisition, and regulatory compliance. Additionally, it intends to expand its offering to Nigeria, Francophone Africa, and Europe.
Bitcoin scammers hack Twitter accounts of Elon Musk, Jeff Bezos, Kanye West, Bill Gates and Barack Obama
On Wednesday, July 15, the Twitter accounts of some of the most influential U.S. political and business leaders were hacked. This is no doubt a calculated attempt to pull off a historical bitcoin scam.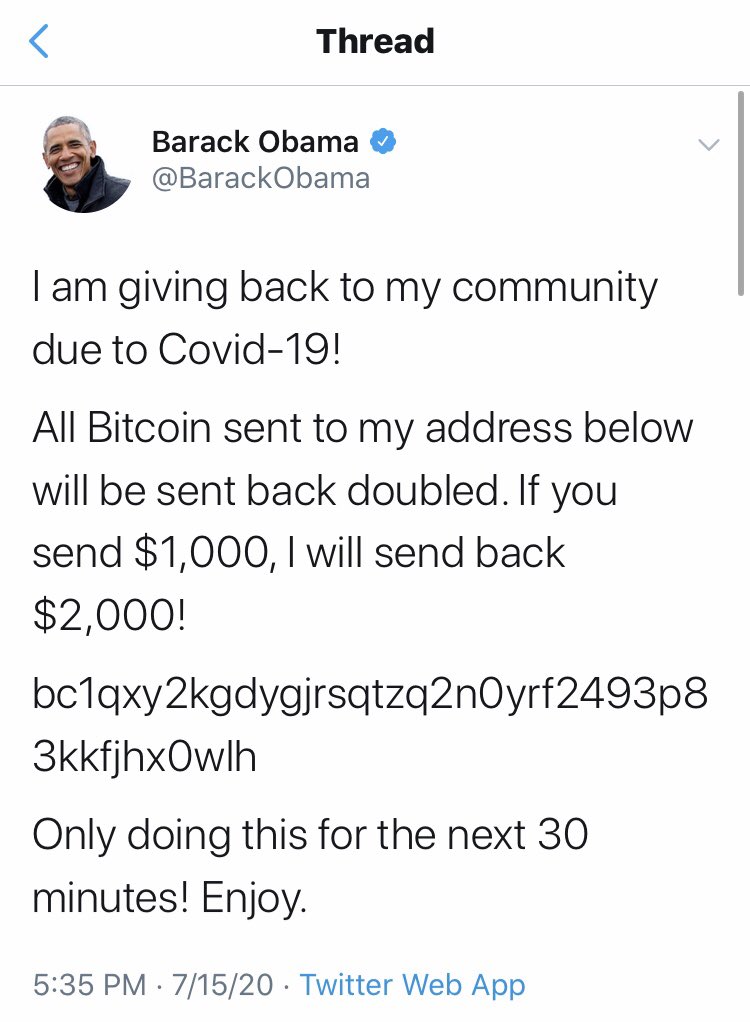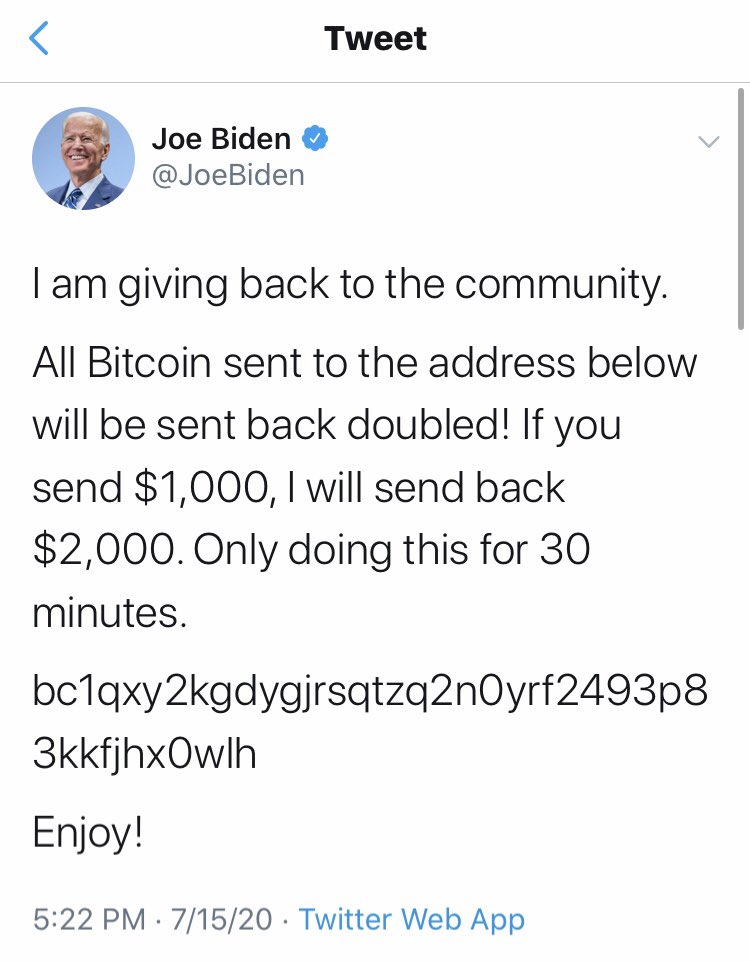 Other Twitter accounts that were hacked also included Uber Technologies Inc., Apple Inc., and Michael Bloomberg, the founder of Bloomberg News parent Bloomberg LP.
In response to the security breach, Twitter CEO, Jack Dorsey tweeted: "Tough day for us at Twitter. We all feel terrible this happened. We're diagnosing and will share everything we can when we have a more complete understanding of exactly what happened."
Tough day for us at Twitter. We all feel terrible this happened.

We're diagnosing and will share everything we can when we have a more complete understanding of exactly what happened.

💙 to our teammates working hard to make this right.

— jack⚡️ (@jack) July 16, 2020
Recent reports have however revealed that the hackers were allegedly able to gain access to the accounts with the help of Twitter employees.
Twitter has debunked the report in a tweet that the hack was the result of a "coordinated social engineering attack".
We detected what we believe to be a coordinated social engineering attack by people who successfully targeted some of our employees with access to internal systems and tools.

— Twitter Support (@TwitterSupport) July 16, 2020
Photo-centric app, Instagram to relaunch Instagram Shop 
Sequel to the announcement of the 'eCommerce' platform, the Facebook-owned company is relaunching Instagram Shop, a place to shop from inside Instagram Explore.
On Instagram Shop, users can check out products from favourite brands and creators and also curated collections published by the Instagram-run account. For instance, users can also filter by categories like fashion and beauty. They can check out directly in the app using Facebook Pay, another app by Facebook.
A report says that "it will allow U.S. users to make purchases as they shop, as well as donations to the businesses they're supporting because of the coronavirus outbreak and related shutdowns, because of destruction by rioters or any other reason."
Though the app is just rolling out in the U.S. starting July, 16, it will be interesting to see what it looks like when it finally makes a debut in Nigeria and other African countries.
---
Got a story worth telling? Shoot us an email with SUBJECT — "Story Worth Telling" — to [email protected].