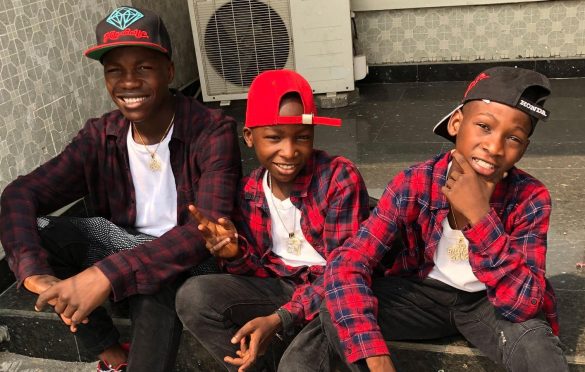 Tech Crawl: "Ikorodu Bois" gain the attention of Russo Brothers on Twitter, Andela shutdown offices globally, Paystack makes a play for eCommerce, more 
#TGIF: Some interesting things happened on the internet this week, starting with the "Ikorodu bois" gaining the attention of the Russo Brothers then Andela closing down all of its offices and a couple of other happenings.
"Ikorodu bois" earned an invite to the premiere of Extraction 2 after gaining the attention of Russo Brothers
The "Ikorodu bois" popularly known as movie mimickers on social media platforms have captured the attention of Russo Brothers: Anthony Russo and Joseph Russo, the producers of Extraction after sharing a remake of the first Extraction trailer.
This is awesome! We would love to have you guys at the #Extraction 2 premiere…DM us and we'll get you there! https://t.co/6eufmJMgT7

— Russo Brothers (@Russo_Brothers) June 24, 2020
Aged 15 and 10 respectively, the brothers, Muiz Sanni and Malik Sanni including their cousin Fawas Aina are well-known for using "household items to recreate multimillion-dollar music videos and Hollywood movie trailers, shot by shot."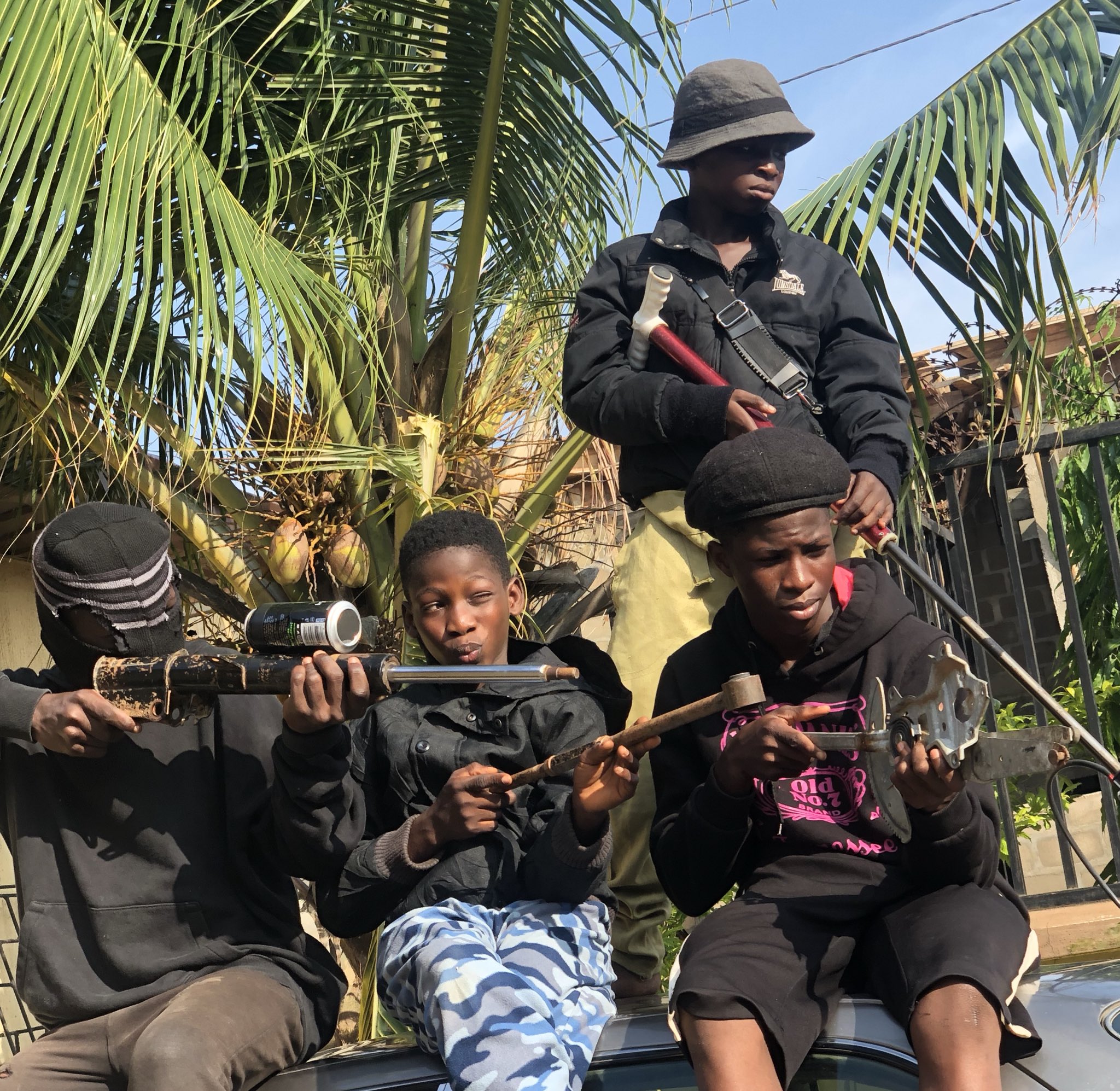 This has earned them shout-outs and reposts on social media from celebrities like Will Smith, Taraji P. Henson, rapper Roddy Ricch and some actors from the Money Heist movie after remaking their movies or videos. 
Earlier in the year, they were featured on BBC News Africa and CNN. This time, the "Ikorodu bois" got invited by the Russo Brothers to the world premiere of Netflix action thriller. 
The "Bois" appears to be constantly improving their craft with household items in creating the videos, it will be fascinating to see their next move with the newfound fame. 
Andela shuts down its offices across the world and goes fully remote 
The future of work has been predicted to be remote and many companies are already tilting towards it. The outbreak of coronavirus also played a part in hastening the future of remote work as many people are forced to work from home.
Owing to this, Andela, an African-focused software engineering firm has closed all of its offices around the world to go fully remote. The company says it moved to remote fully when COVID-19 resulted in lockdowns in all its operating cities. The cities include New York, San Francisco and Austin, Texas in the U.S. With six offices in Africa which comprises Lagos, Kampala, Kigali, Nairobi, Cairo and Accra.
Andela has also disclosed that since the company is going fully remote, it's selling off all its physical assets and equipment used in the previous offices. These include chairs, whiteboards, desks, electrical appliances and other office equipment.
Therefore, if you need some of these equipment for your home office or establishment, you may consider reaching out to the company. 
On the other hand, the company may have been going through a relatively rough patch since the beginning of the lockdown as it had initially laid off Andela 135 staff in April.
---
Read also: Tech Crawl: Andela, Uber, Lyft sack staff, hackers attack Microsoft Teams after Zoom, TikTok tests new feature, more 
---
Paystack launches Paystack Commerce for African businesses 
Paystack, a Nigerian fintech startup joins the eCommerce industry as it launches "Paystack Commerce", a combination of free tools to help African businesses sell physical and digital products online.
⚡️ We're thrilled to announce Paystack Commerce, a toolkit that helps African creators bring ideas to market, beautifully.https://t.co/oSgYlcKUkZ

(THREAD 👇🏿) pic.twitter.com/2voOslKVRz

— Paystack (@paystack) June 23, 2020
The eCommerce tool, Product Link, will help businesses display their products to potential customers. Brands can upload images, GIFs and videos, customise URL, collect shipping fees automatically with the delivery address and notes, redirect customers after payment etc. 
Paystack has also partnered with Wix for direct payment integrations. The company says this will help African creators to sell more online with the commerce platform. 
🚀 We're excited to announce one of Africa's first direct payment integrations with @Wix.

African creators can now sell more online with one of the world's best commerce platforms.
(THREAD 👇🏾)https://t.co/4TPfJPDg43

— Paystack (@paystack) June 25, 2020
Prior to the partnership, businesses in Ghana and Nigeria go through different processes to get paid on their Wix sites. Right now, Paystack creators can accept payments in Cedis, Naira, USD, and other international currencies from anyone, anywhere in the world.
In addition, direct integration will enable African creators to collect payments through Wix's suite  of apps: Wix Stores, Wix Bookings, Wix Events, Wix Music, and Wix Videos.
WhatsApp Pay gets suspended by Brazil's Central Bank 
Following the announcement of the Facebook-owned WhatsApp payment service last week in Brazil, the country's Central Bank has suspended the feature. 
The payment service is expected to help users send and receive money on the Facebook-owned messaging app, WhatsApp. 
A Bloomberg report noted that the central bank's suspension "will let it evaluate any possible risk to the country's system of payments and to determine whether the payments system meets the necessary rules." The bank also said its decision was to ensure competition in the payment system market. 
Not only did Brazil's central bank suspend WhatsApp payment service, but Mastercard and Visa were also requested to stop enabling payment and money transfers through the app. It also warned that if they refuse to comply, they could face fines. 
Narrowing down to Nigeria and other African countries, where the market is proportionately saturated with fintech startups, if WhatsApp Pay enters the continent, the competition between the existing fintech players will be an interesting one to witness. 
As a new user, Google will now auto-delete your location and search history
In a recent blog post, Google reveals that to secure its privacy settings, it has begun auto-deleting new users' search data, location history and YouTube activity data after 3 months or 18 months.
Though the new defaults will only apply to new users, existing Google accounts won't see any settings change and Google will be promoting the option on the search page and on YouTube in order to help more users to check out their auto-delete settings. 
You can examine and turn on your auto-delete settings from the Activity Controls page. For now, it's only available on iOS but will come soon to Android and other platforms.
---
We've partnered with Sidebrief, a Legal compliance company to help as many as possible businesses access and get the necessary document for the FG N50bn Covid-19 credit facility. Interested? Get started for free. 
---
Got a story worth telling? Shoot us an email with SUBJECT — "Story Worth Telling" — to [email protected].