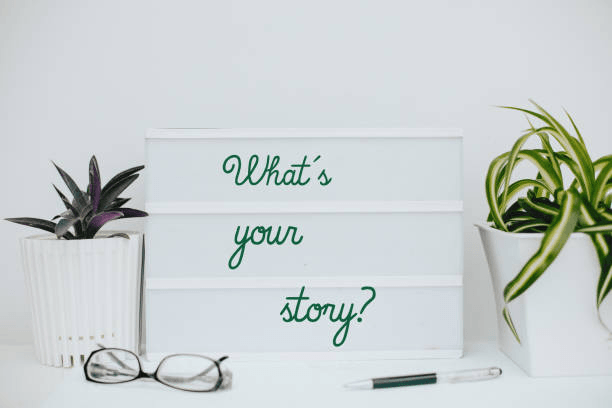 Storytelling; Source: Gettyimages
The Role of Storytelling and Branding in Building a Successful Startup
In the dynamic landscape of entrepreneurship, where countless startups emerge daily, the art of storytelling and branding has become a potent force in determining the success and longevity of a new venture. 
Beyond the innovative ideas and disruptive technologies, startups are recognizing that crafting a compelling narrative and establishing a strong brand identity are essential elements that resonate with audiences, investors, and customers alike. 
Crafting the Entrepreneurial Narrative
At the heart of every startup lies a story waiting to be told. The journey of an entrepreneur—filled with passion, setbacks, and triumphs—creates a narrative that resonates with audiences. A well-crafted narrative humanizes the startup, allowing people to connect on an emotional level. Sharing the founder's motivations, challenges, and breakthroughs not only fosters authenticity but also builds a bridge between the startup and its stakeholders.
Connecting with Audiences
In the vast digital landscape, where information overload is the norm, a captivating story becomes a powerful tool for capturing attention. Storytelling helps a startup break through the noise, enabling it to stand out and be remembered. A well-told story evokes emotions and makes an indelible mark on the audience's memory, forming a lasting impression that can set the stage for meaningful engagement.
Building a Cohesive Brand Identity
Branding transcends the logo and color scheme; it encapsulates the essence of a startup's identity. A strong brand identity distills the startup's values, mission, and unique value proposition into a visual and verbal language. It's the face of the startup that customers and investors recognize and associate with. A cohesive brand identity establishes credibility, cultivates trust, and helps differentiate the startup in a competitive market.
Fostering a Sense of Community
Storytelling and branding are not just tools for outward communication; they also create a sense of belonging within the startup's ecosystem. An engaging narrative invites employees, investors, and partners to become part of the journey. When stakeholders feel emotionally connected, they become more invested in the startup's success, contributing to a collaborative and motivated community.
Inspiring Investor Confidence
Investors are drawn to startups that demonstrate a clear vision and potential for growth. Storytelling enables founders to articulate their vision with conviction, helping investors envision the startup's future impact. A well-defined brand identity reinforces a startup's position in the market and communicates its scalability, making it an attractive proposition for investors seeking the next big opportunity.
Cultivating Customer Loyalty
In an age where customers seek meaningful connections with brands, storytelling becomes a vehicle for building enduring relationships. A startup's narrative resonates with customers who share similar values or experiences. When customers relate to the story, they form a sense of loyalty and become brand advocates, championing the startup's offerings within their networks.
Navigating Challenges with Authenticity
Every startup faces challenges on its journey to success. Storytelling empowers founders to address setbacks with transparency and authenticity. Sharing how the startup overcame obstacles not only builds credibility but also demonstrates resilience—a quality that resonates with customers and investors alike.
The Interplay of Storytelling and Branding
In the digital age, storytelling and branding are interconnected elements that work harmoniously to shape a startup's image and impact. A compelling narrative informs the brand identity, while a strong brand identity reinforces the narrative. Together, they create a cohesive and memorable impression that contributes to the startup's overall success.
The role of storytelling and branding cannot be underestimated in the startup ecosystem. They are tools that empower founders to share their vision, connect with stakeholders, and build a brand that stands the test of time. Leveraging the power of storytelling and branding will help startups pave the way for growth, innovation, and a lasting legacy in today's competitive business landscape.