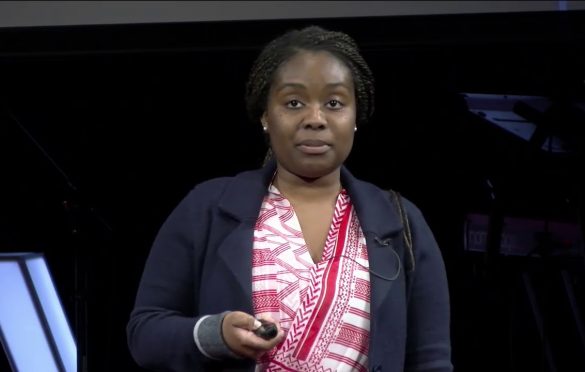 Meet 17 Women Taking on the African Digital Business Landscape
Could women possibly take up the digital business landscape in Africa? This is a question you would want to ask because more often than not, men are always at the forefront when it comes to tech-based businesses. However, digital business isn't just a crotchety old man's world, women are making a huge impact, too.
As the digital industry evolves, they are leading female entrepreneurs, launching new ventures and redefining the future of digital business in Africa and the world at large. Their success stories serve as models for those hoping to make a mark in this multi-faceted, risky business.
Lisa Armstrong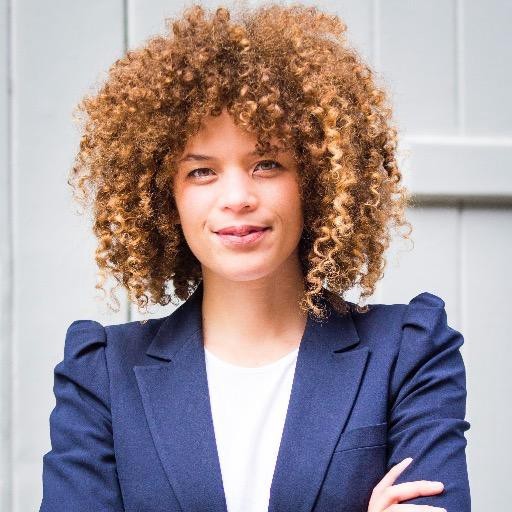 Lisa Armstrong, CEO & Founder, Ugogo Africa is a passionate Zimbabwean businesswoman and entrepreneur, who believes everyone, irrespective of their social status, deserves access to the global online market. Prior to setting up Ugogo, she ran a successful startup and has also spent four years working on high profile projects at SapientNitro, one of the world's leading digital agencies.
In February 2016, she founded Ugogo, an award-winning e-commerce platform for people without bank accounts. Ugogo means grandmother in Zulu, hence it was inspired by her grandmother—Lisa watched how her grandmother created and sold her crafts without a bank account and the poor infrastructure in Zimbabwean then. She, however, saw an opportunity to widen her grandmother's marketplace by taking it online. Ugogo was created so local artisans can overcome these obstacles and sell their goods online.
Currently, Ugogo is expanding the traditional marketplace for entrepreneurs in Africa who may be earning as little as $1 daily, by enabling them to sell their wares online, the Ugogo platform empowers these artisans and young entrepreneurs to lift themselves out of poverty.
Ugogo was chosen in 2015 from over 3,555 applicants to win the world-renowned Publicis 90 award. Lisa has also received the WACL Future Leaders Award, an award given on behalf of the most influential women in advertising, marketing, commercial media and communications.
Getrude Nyenyeshi
Getrude Nyenyeshi is the Co-Founder of Tech In Pink and also a Software Developer at BBC through Andela. Growing up in the town of Eldoret, Kenya she was exposed to computers at an early age.
Together with Yetunde Sanni, a Nigerian, she founded Tech In Pink on 1st January 2016, working together from different geographical locations. The goal of Tech In Pink is to help deepen the knowledge of programmers and help them become better at the craft of software development through writing blog articles and code tutorials.
In addition, the startup teaches young people, particularly girls, on how to build and solve problems through code/technology.
Ladé A. Araba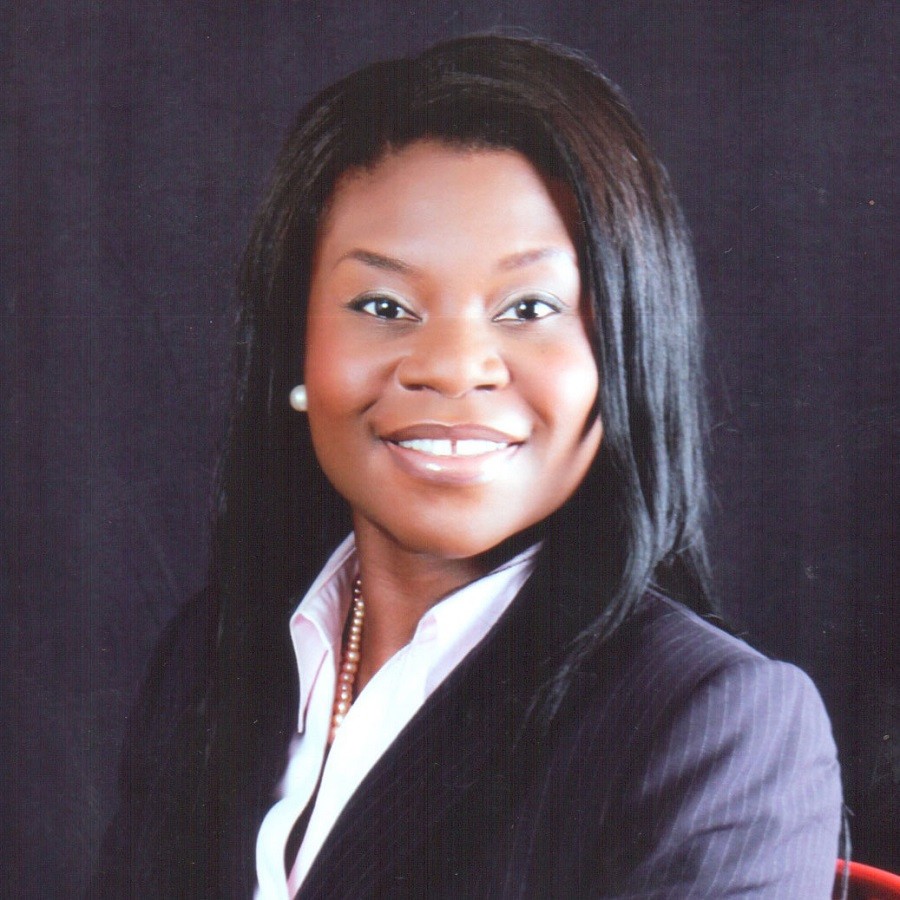 Lade Araba is the Co-Founder/President, Visiola Foundation. With over 16 years of professional experience in development finance, Lade is the Africa Regional Representative at Convergence Finance and Co-Chairs the Advisory Board of EED Advisory.
She previously served as Technical Adviser to the former Minister of Finance of Nigeria and was the Head of the Strategic Monitoring Unit.  The Visiola Foundation provides scholarships for academically excellent girls and young women to earn degrees in Science, Technology, Engineering, and Math (STEM) at high-quality institutions across Africa.
In a bid to encourage the leadership potentials of these girls, the foundation pair scholarship recipients with mentors to support them in their academic pursuits, expose them to annual leadership summits and to Africa's emerging leaders.
In 2018, Schneider Electric, under the framework of its Access to Energy (A2E) Programme, partnered with the Visiola Foundation to empower girls as part of a commitment to develop local content. The two-day Lagos tour enabled the girls who participated, receive various interactive presentations from Schneider Electric's staff members. They also had an educative session on Programmable Logic Controllers with demonstration kits for practical applications.
In addition, the foundation supports scholarship recipients in community enriching volunteering activities to underscore the importance of public service and collaboration while engaging teenage girls in after-school supports and summer STEM activities to build their confidence in pursuing STEM careers.
Kelechi Udoagwu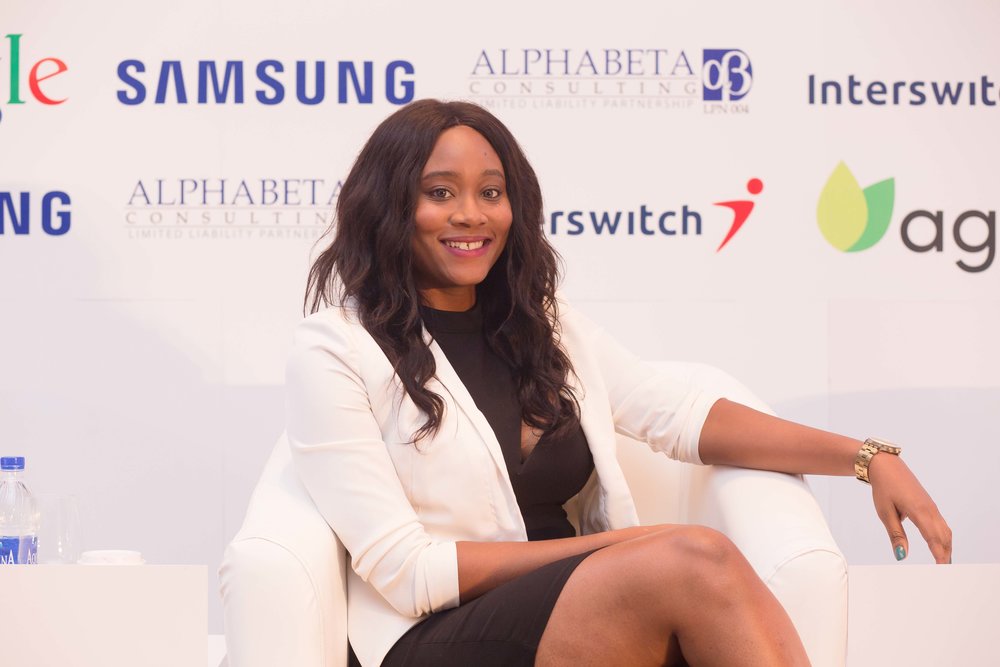 From Tinsel to technology, Kelechi Udoagwu is changing the narrative of African women in the tech world. Kelechi is an Accra-based Nigerian tech entrepreneur/consultant, presenter, advocate, student, and writer. Up until 2017, she was the full-time Communications Director at Meltwater Entrepreneurial School of Technology (MEST) Africa. She is also the Co-Founder of Skrife, an online platform that helps entrepreneurs, brands, digital agencies and startups communicate and create quality written articles by connecting them with freelance writers and editors. She also produces and hosts the web series– Tech Roundup with Bitnode.
Skrife, co-founded with Tolu Agunbiade, who she met during her time at MEST, was born out of the desire to turn writing skills into a business. Basically, Strife is all about connecting clients to writers.
In 2015, Strife got a $15,000 equity free funding from S Factory (Startup Chile) and it's been all the way up since then in their mission to "rid the internet of crappy writing".  The startup was selected among 1,000 African companies for the 2017 Tony Elumelu Entrepreneurship Programme (TEEP).
Odunayo Ewiniyi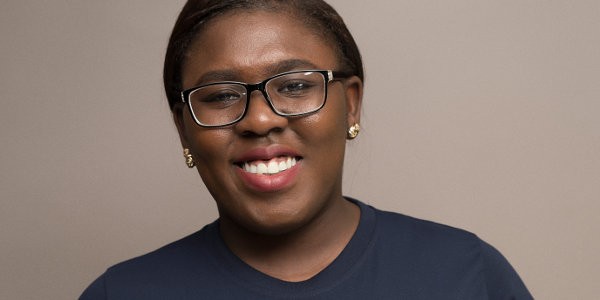 Odunayo Ewiniyi previously co-founded Pushcv.com, one of the largest career sites in Africa with the largest database of pre-screened candidates. She made the World Women in Fintech Power List for 2017 and in 2018 she became a Westerwelle Young Entrepreneurs Fellow.
In 2016 she founded Piggybank, an online savings platform that enables savers to put away funds they don't want to withdraw easily and help users save as little as $1 a day with a restricted withdrawal of their savings to specific set dates they choose, as a plus.
According to the company, 80% of Nigerians – and most probably all Africans – need to save at least 40% of their monthly income to survive and pay for everyday expenses. However in a society such as Nigeria, the vast majority of payments are made in cash and savings, inevitably, slip away.
Having recorded staggering savings growth of 3000% between 2016 to 2017, and have saved over $5M, the company has commanded the attention of a group of Nigerian investors, led by Olumide Soyombo, Co-Founder of Leadpath, who have helped the company raise $1.1M.
Recently, the company applied for and secured a micro-financing license from the Central Bank of Nigeria (CBN).
Baratang Miya
Baratang Miya is the Founder and CEO of GirlHype — Women Who Code, a non-profiting making agency that provides programming and app development training for girls and young women.
As a self-taught coder, she has been sharing her skills and experiences with women and girls through her leadership of Mozilla Clubs and her own organisation. Baratang is also a Regional Coordinator, of Mozilla Clubs, where she oversees execution of 5 clubs in Cape Town, South Africa.
Her success has been amplified by her keen awareness of the challenges of making Mozilla programs and content relevant to people with little access — as in those living in the townships in and around Cape Town. Although she focuses on getting women into STEM, she understands that this is about building women's self-efficacy and confidence, to work in tech or beyond.
Girlhype Coders which started in 2003, aims to address the gender gap in technology and to bridge the digital that exists therein, hence it's committed to ensuring that the next generation of South Africa's girls has a better chance of achieving their full potential and also address the issue of unequal access to opportunities for them.
Gérsia Sequeira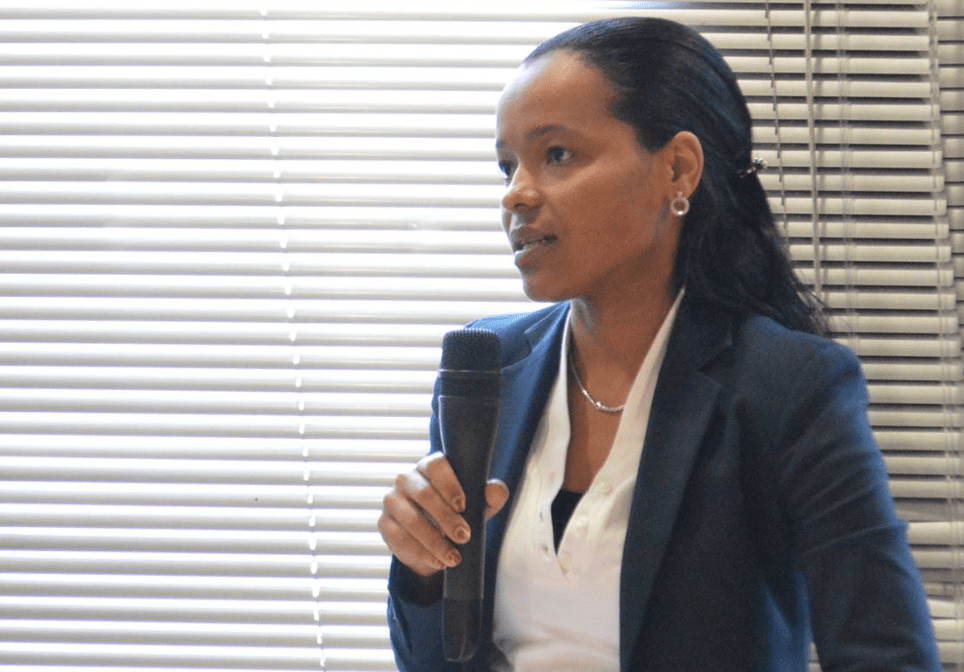 Gérsia Sequeira is the Co-Founder of the Instituto de Tecnologias, Inovação e Serviços – ITISin, Maputo. She is on a mission to innovate for continuous improvement in areas such as education, e-government and entrepreneurship development.
ITIS is a software development company committed to bringing innovative solutions for Education, Entrepreneurship and eGovernment. One major value of the company is to deliver local solutions with global impact.
Since inception, more than 15,000 students have been trained in 9 universities around the country. ITIS was awarded the Most Innovative Young Enterprise of 2014 Award in the ranking of the top 100 enterprises in Mozambique.
In 2016, the company launched the "Portal de Estagios" a nationwide portal for internship seeking, and "txeca-la.co.mz" a mobile app for home industry entrepreneurs.
Tatenda Ndambakuwa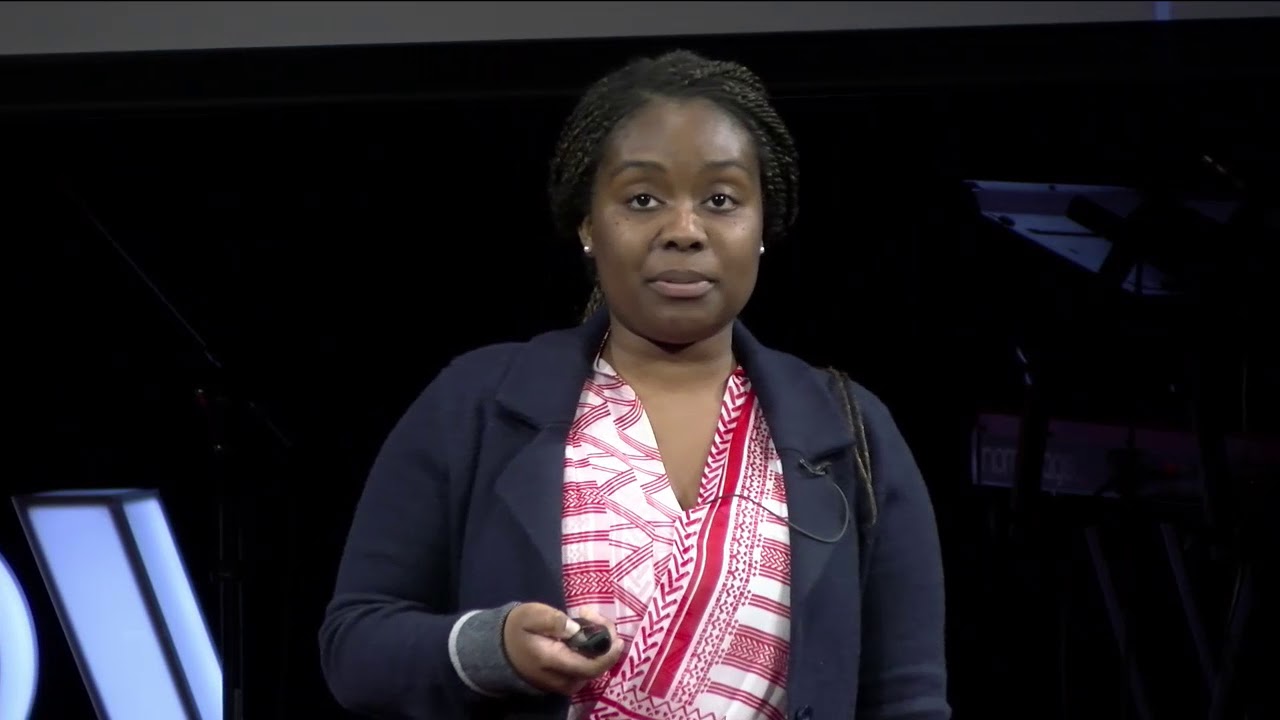 Tatenda Ndambakuwa is the Founder of Shiri, her driving force is to address food security challenges by helping farmers in Zimbabwe to become more productive and efficient using the power of technology. Shiri was founded in 2008 after Tatenda experienced food shortages and resolved to work on food security which entails working on agriculture.
Shiri ensures agricultural information and resources are easily accessible for anyone on the African continent. The Shiri mobile phone app allows African farmers to better manage the food production system, through sharing equipment, knowledge, and marketplaces. It also seeks to optimise production, sale, and distribution for small-scale farmers.
Nneile Nkholise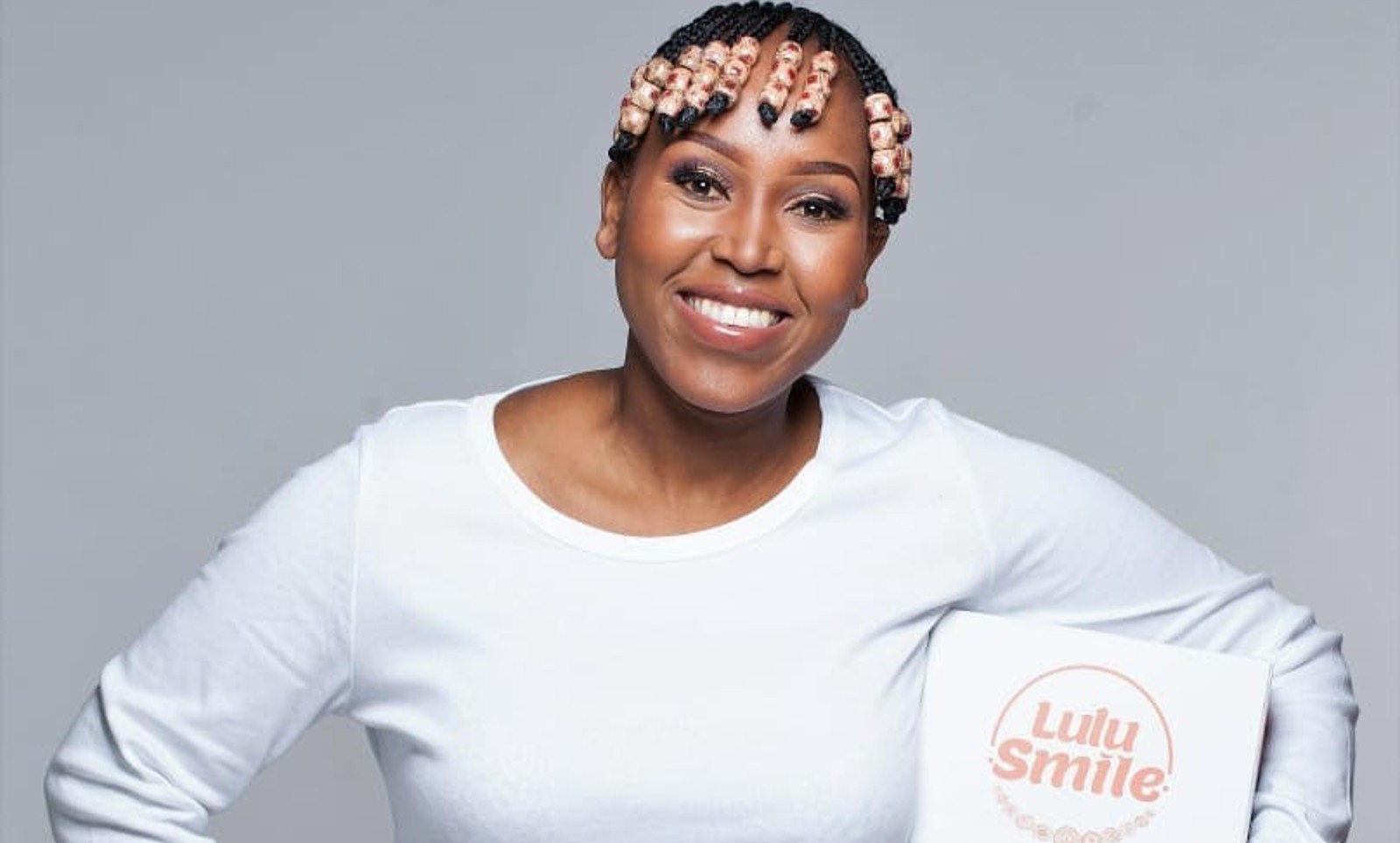 Nneile Nkholise, a Forbes Africa Under 30 CEO in 2018, is a Mechanical Engineer by profession, Sports Activist by passion and a Social Entrepreneur by devotion. She founded iMed Tech in 2015, with the purpose of creating innovative medical solutions to impact healthcare delivery in Africa.
She was one of the winners in the SAB Foundation Social Innovation Awards 2015 and in the development category and people's choice award. She has been recognised amongst others, as Africa's top female innovator at the World Economic Forum on Africa held in Rwanda, 2016, one of the 100 entrepreneurs out of the U.S who were selected to represent their countries at the Global Entrepreneurship Summit, 2016.
iMed Tech specialises in the medical design, engineering and, technology with the aim of filling the gaps of growing prosthetic demand in South Africa and to use technology that enables the production of high-quality products, that meet customer needs at impressive prices.
Yaliwe Soko
Yaliwe Soko is the Chairlady, Blockchain Association of Africa & Founder of Essence Crypto Consultant. Soko is one of the very few African women under 30 to be fully involved in the Blockchain and cryptocurrencies.
With a background in finance and administration, Soko has served as a Financial Administrator and Operations Manager for reputable companies such as Oando Trading Limited, a subsidiary of Oando PLC, Kuluvuyo Consultancy and Wellness as well as Blandford Africa and has sound knowledge of the oil and gas industry as well as corporate governance and corporate policies.
She took up interest in Blockchain technology in 2016 and has worked as a freelance Bitcoin and Cryptocurrency Consultant for an online investment firm. With the help of her qualification as a training facilitator and assessor, she has been able to create a number of YouTube tutorials and has completed a Blockchain and Cryptocurrency learner guide for beginners. She is currently an ICO advisor for a number of projects.
Ethel Cofie
Named one of the top 5 women impacting IT in Africa, Ethel Cofie is CEO and Founder of EDEL Technology Consulting, an IT Consulting and Digital Products Company in West Africa and Europe who was recently named IT Consulting Firm of the year by the Telecoms and IT Industry.
Ethel is also the Founder of Women in Tech Africa, Africa's largest women in tech group with members in over 30 Africa countries and in the diaspora and growing.
Women in tech week, began in 2016 to bring together women in technology. The First events brought together over 10,000 women virtually with physical events in Ghana, Nigeria, Botswana, Zimbabwe, Ethiopia, Canada, Germany, Belgium and China.
In recent times, Ethel has been shortlisted for the UN GEMTech Awards, with her thoughts and opinions on innovation and technology in emerging markets featured in prestigious publications like Wired UK, New Africa Woman, European Business Review and  Business Africa amongst others.
She has featured on BBC and her opinion pieces published on CNN on the topics of technology in emerging markets, and women leadership.
Ngwana Matloa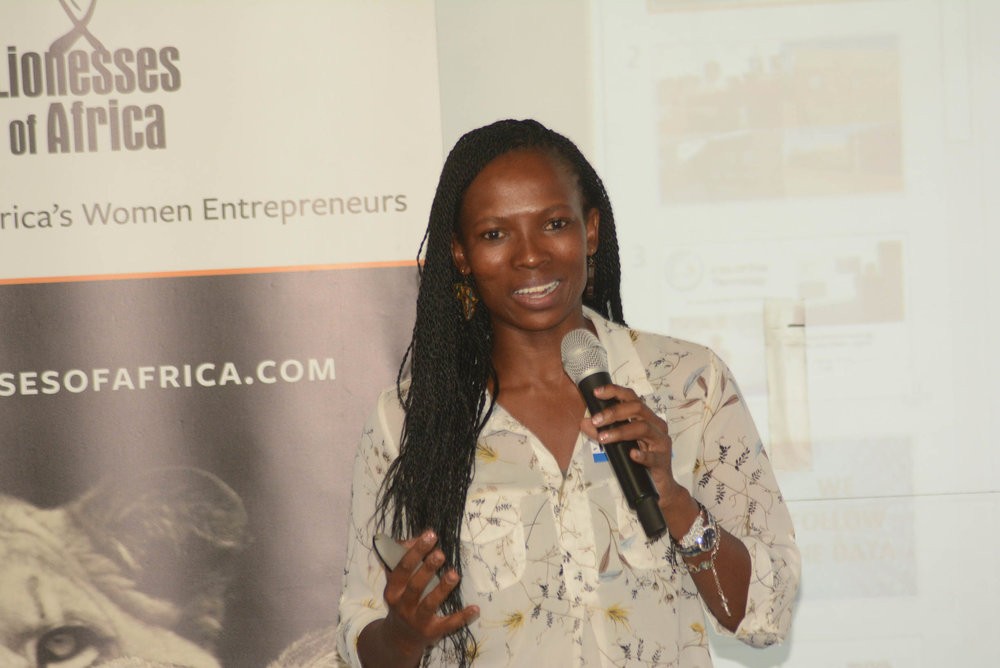 IT specialist, Ngwana Matloa, is a Co-Founder of ABOT Technology. Ngwana thought she would go into the creative industry because while growing because she loves beads and beadwork. However, as she was busy with her IT studies, she saw that IT would have a lot more opportunities.
Hence in 2006, she joined forces with a friend and former university classmate, Phaswa Mokone, and founded ABOT Technology. The firm is on a mission to cause a disruption in the technological space. This it aims to achieve by helping medium-sized, parastatals and corporates align their IT strategy to their business strategy.
The company provides Software Design & Development (Enterprise Applications & Mobile Apps), Business/Systems Process Optimisation and User Experience Design. ABOT Technology hopes to explore opportunities in the SADC regions from 2019 through 2020.
Temie Giwa-Tubosun
Temie Giwa – Tubosun is the Founder of Lifebank, Nigeria. LifeBank helps hospitals discover blood and other essential medical supplies and deliver the same to the hospital in the right condition. The company deploy mobile and web technology, smart logistics, and Artificial Intelligence to build an end to end marketplace and cold chain logistics.
Driven by the cause of maternal mortality on the African continent and the developing world, basically among women who just put to bed, she decided to relocate to Nigeria and help solve this problem.
The startup closed a $200,000 seed round in 2018 to drive its growth for the next 18 months. Investors in the round include EchoVC Partners, a Lagos-based venture capital firm and Fola Laoye, an angel investor with over 20 years of experience in Nigeria's healthcare industry.
LifeBank helps anyone in Nigeria who needs blood delivered fast to any hospital in the nation either for scheduled procedures or emergency transfusions.
Sazia Sousa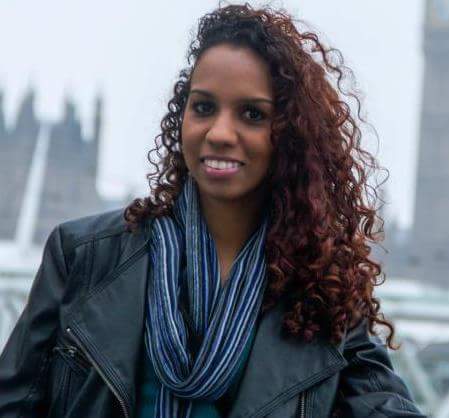 Sazia Sousa is the Founder of Technoplus. The Mozambican company has been working solutions in information technologies, since its inception in 2010. The business originally started with a focus on IT maintenance but has since expanded to split into diverse specialist service areas such as business, web solutions and sales.
Technoplus offers a range of solutions, from design, implementation and maintenance of an entire IT network, to suit whatever the branch of activity that a client operate in–Technical support, design, planning, assembly and management of the computer network, preventive and corrective maintenance, targeted training etc.
The need to work and lack of employment available at the time were among the factors that inspired Sazia to start Technoplus. Another great motivation was that she was tired of hearing that IT' professionals "are not serious about their work" and she had a desire to be part of a new generation of IT professionals that provide quality services, thus creating new rules in the ecosystem.
Faraja Nyalandu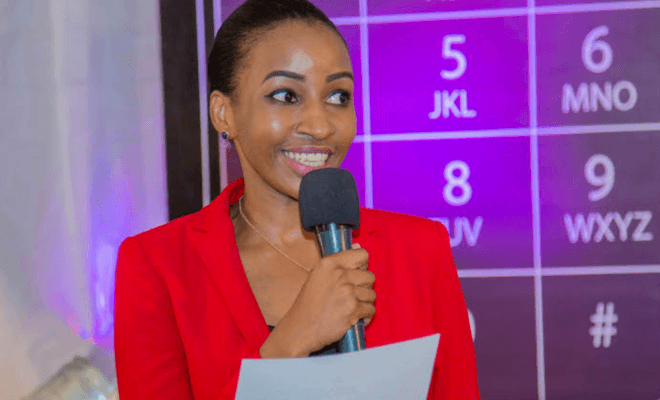 Africa's education challenges and the lack of access to quality learning resources for children and young people in Tanzania specifically led Faraja Nyalandu to take an innovative approach to find a solution.
Taking advantage of the big gap in accessing educational recourses in Tanzania and Africa at large, Faraja founded Shule Direct. The company is creating world-class digital learning content and making it available to students on mobile phones and through online learning portals.
The company leverages networks and partnerships to make their content accessible to students around the country, where they can be pulled to various delivery systems, such as web portal, mobile apps for feature phones, and SMS/ USSD services for basic mobiles. Students will be able to access the Shule Direct course notes, quizzes and interactive syllabus via whatever means are most accessible to them–whether that be a mobile phone, an internet cafe, or an educational device at their school.
Ugochi Ugbomeh
Ugochi Ugbomeh co-founded Taxipark back in 2012 before co-founding Tranzit, Nigeria. The name of the company is a phonetic alternative to the English word "Transit" which means – "the conveyance of people and things from one place to another.
However, Ugochi's Tranzit is an IT-based mobility service provider. The company currently offers two products, which are TaxiPixi Africa— a taxi e-hailing and booking service that helps you book a taxi in 30 seconds and TranzitIT — a technology-based delivery service that serves both e-commerce and brick and mortar merchant owners, as well as regular consumers.
Josephine Marie Godwyll
Josephine Marie Godwyll, a social entrepreneur is bringing the world of learning to young Ghanaian children through digital platforms. Raised in an entrepreneurial home, her mum created the first internationally recognised catering agency in her small town in Ghana, which set in the part of innovative thinking and the urge of always wanting to fill in the gap. It is imperative to note that Josephine was the 2015 co-winner of the Tigo Digital Change-makers' competition.
In Ghana's rural communities, young children have the ability to learn quickly and absorb new information and skills that can change their lives, as long as they get access to exciting learning experiences. However, this was a key challenge. Hence the idea of starting Young At Heart. Since inception, Young at Heart Ghana, in 3 years, championed the use of digital platforms in creating exciting learning experiences for Ghanaian children. So far, the organisation has reached out to over 5000 children since 2013 through ICT outreaches, Digital Learning Clubs, Running ICT learning Hubs, Fairs and e-learning platforms.
In 2017, Young At Heart launched "Ananse the Teacher"– an all-inclusive practical science, technology, engineering, arts and mathematics (S.T.E.A.M) app, running on android phones and web platforms. The app makes use of local content, through Ananse Stories, to encourage practical and fun activities built on (S.T.E.A.M) lessons. This allows children to easily relate to the lessons they are taught in school, as they are guided to conduct practical activities with items they see around them every day
Do you think we left out some other women doing well in the digital business landscape? Let us know in the comment box.
---
Never miss an important story during the week. Subscribe to smepeaks weekly newsletter now.